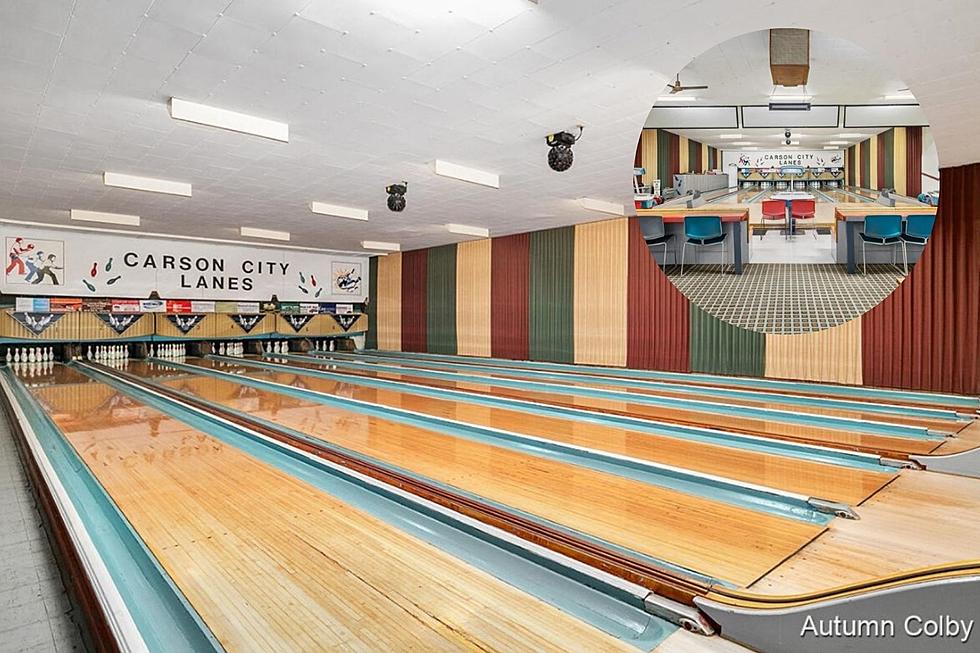 Step Back in Time For $130K Owning This 1950's Bowling Alley in Michigan
Photo: Homesnap with Canva
Bobby socks and poodle skirts are about the only things missing from this Carson City, Michigan bowling alley that's like stepping back in time. If nostalgia is your thing, have we've got an investment for you!
Carson City Lanes, located right in the charming Michigan town of Carson City, Michigan, is on the market for $130,000. One step inside and you can see that time has stood still in the 1950s bowling alley. The six-lane bowling alley sits perfectly on Main Street in the small town of just 1100 people and has been owned by the same family since it opened.
Listed by Autumn Colby of Re/MAX United, the bowling alley has pretty much stayed the same over the years, which makes it even more intriguing to anyone who loves that retro vibe.
"Everything from the bowling return down to the furniture is original and from the 1950s," Colby told Mlive. "Even the scoring system, where you have those retro tables with the projector screens, is original. You have to actually hand write your scores and they project above."
The new owners will be able to basically buy and play. Everything is geared up and ready to continue on with business as usual.
"Everything is in working order. All the machines work. It comes with all of the bowling balls, all of the pins and parts to the equipment. Someone could buy it tomorrow and have it up and running in a week. Everything is pretty much ready to go", she commented.
Ready to own a little piece of simple days gone by? You can contact Colby at 616-884-2071.
In the meantime, take a little look into the past below at Carson City Lanes.
Own This Michigan Bowling Alley Frozen in Time : Look
The 1950s are alive and well in downtown Carson City, Michigan. The local bowling alley, Carson City Lanes, is a bit of a time capsule in itself. Nostalgia awaits bowlers in the charming small town bowling alley complete with much of the same equipment from the 1950s. The charming historical gem is currently
on the market priced at $130,000.
Get ready to step back in time! Take a look.