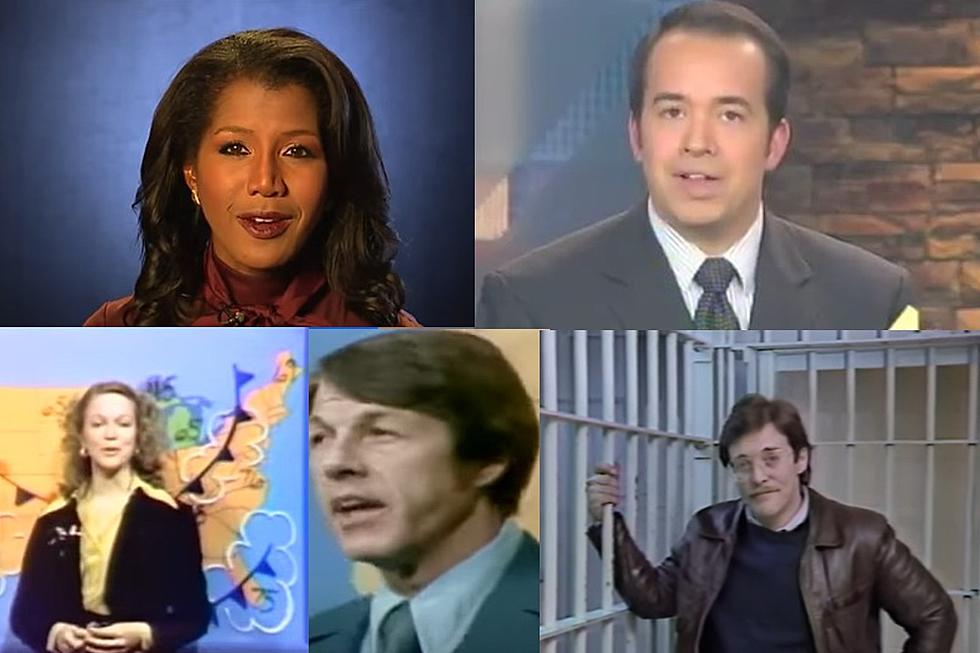 What Happened to Some of Flint & Saginaw's Most Popular TV Anchors?
YouTube
Over the past few decades, we've welcomed dozens - or maybe even hundreds - of very talented people into our homes, delivering the day's news, weather, sports, and human interest stories.
Some, especially those who were employed by their respective TV stations for a long time like Bill Harris, Katie O'Mara, and the late Sam Merrill, became household names and fixtures in our memories, oftentimes because they had such a strong presence in the communities they served.
Does anyone like me have vivid memories as a kid watching the weatherman on channel 5 draw cartoons while he gave the details of the forecast? Jim Peyton's 'Weather Watcher Cartoon' was a fixture in our house when I was growing up. If you're lucky enough to still have one of those cartoons (or maybe just the memory of receiving one) I'd love to hear from you. Email me or upload a picture on our app. Maybe we'll feature you in an upcoming story.
But once these TV anchors graduate from Mid-Michigan, where do they go?
We've compiled a list of a few dozen of those larger-than-life personalities who we remember fondly and have outlined where their respective lives have taken them. Many have moved on to bigger television markets where they have the potential to make more money. A couple have left the business and pursued other career opportunities like teaching or radio and one has even become a playwright.
There have even been a few talented folks who've moved up to TV at the network level, taking high-profile positions with ABC or ESPN. There are a handful of people who are now enjoying retirement and sadly, some have passed away.
Take a look at their photos. They're sure to spark a few memories.
Flint + Saginaw's Most-Popular TV Anchors - Where Are They Now?
A lot of highly talented people have sat behind the anchor desks at the area's TV stations.
We're taking a look at some of the area's most popular news, weather, and sports anchors who have visited our homes electronically and then moved on.
Take a Look at 17 Notable CMU Alumni You May Recognize
Alumni from Central Michigan University have taken all walks of life. Government officials, athletes, pornstars, and domestic terrorists.
The Genesee Valley Mall in 2022. Have You Seen It Lately? [PICS]
The Genesee Valley Center in Flint, MI has gone through some rough times lately. If you haven't been in there in a while, see what it looks like not in the pics below.
Saint Ignace Home Comes With Full Bar and 2,000 Gallon Fish Tank
This home in Saint Ignace was once a seafood restaurant and contains a full bar set up and two huge fish tanks, the largest being a 2,000-gallon tank.
This House Has a Commode That's an Ode to Dwight Schrute
This lovely home in Howell, Michigan is beautiful. It's tastefully decorated in a lovely color scheme, there's extensive hardwood flooring, a newly remodeled kitchen, and - wait for it - a bathroom that pays homage to Dwight Schrute.
You're going to like what you see. That's what she said.