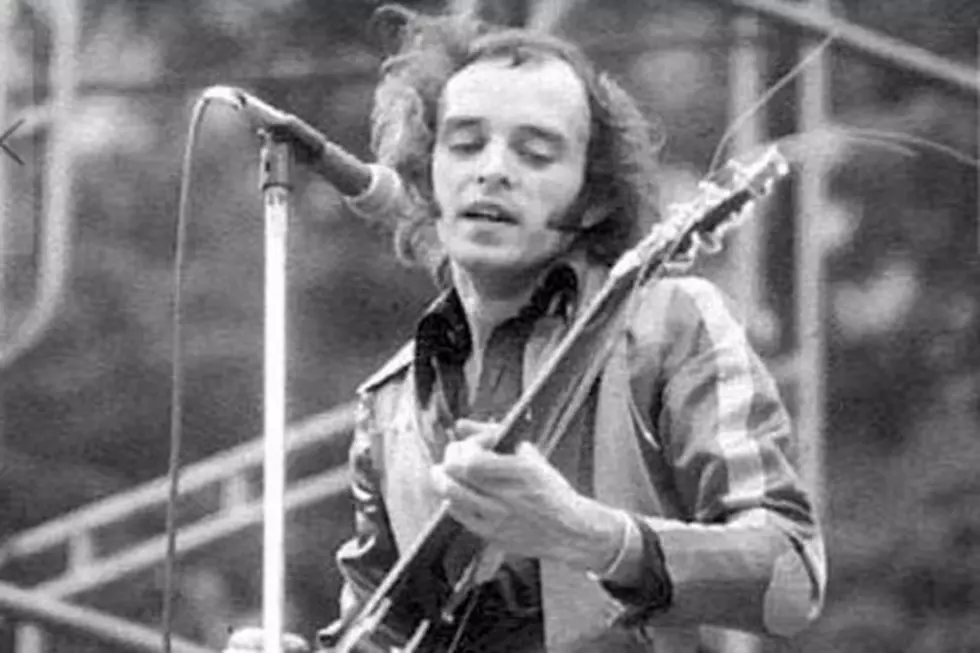 Yes Guitarist Peter Banks to Be Cremated
MySpace
Following a bizarre turn of events that threatened to force the auction of Peter Banks' personal belongings in order to fund his funeral, the founding Yes guitarist's body is expected to be released this week.
Something Else! reports that Banks' longtime manager, George Mizer, was instrumental in clearing up the confusion surrounding Banks' sudden death on March 8, helping coordinate efforts to raise money to absorb the costs of tying up his estate. The situation was initially complicated because Banks' ex-wife was his next of kin, and she was reluctant to sign the papers that would have released his body from the coroner's custody.
According to Mizer, the paperwork has all been sorted out. "The fans have been great with donating a few bucks to help with the final arrangements," he told Somethine Else!, adding that "I believe the problem with Ceci, Pete's ex-wife, was that she was in shock and disbelief."
The article goes on to point out that Banks' former Yes cohorts have set up a Facebook tribute page, noting, "We were so touched by all of the comments and remembrances of Peter that we wanted to set up a more permanent tribute for him. Please share your stories, photos and videos of our former bandmate." Meanwhile, Mizer is auctioning a collection of rare recordings on eBay to help raise additional funds.