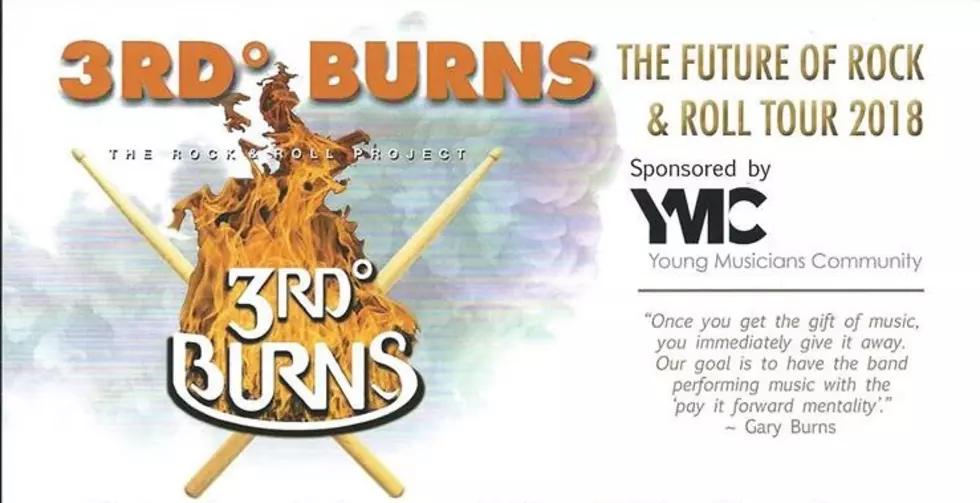 Young Musicians Community Benefit
facebook.com/ymc4thirddegreeburns
It's the 11th Annual YMC Fundraiser this Saturday (2/17) from 6 until 9 pm at Davison High School. Enjoy great classic rock performed by The 3rd Degree Burns band as they kick off The Future of Rock and Roll 2018 tour.
Young Musicians Community is a nonprofit organization which provides at no charge, opportunities for local students to learn to play an instrument, singing techniques and stage performance in a classic rock band.
Along with the music you'll have a chance to win multiple prizes including two $500 VISA gift cards plus silent auctions, 50/50 raffle and a Chinese auction.
Davison High School is located at 1250 North Oak, doors open at 5 pm and tickets are $5.
Get more information on Young Musicians Community here.