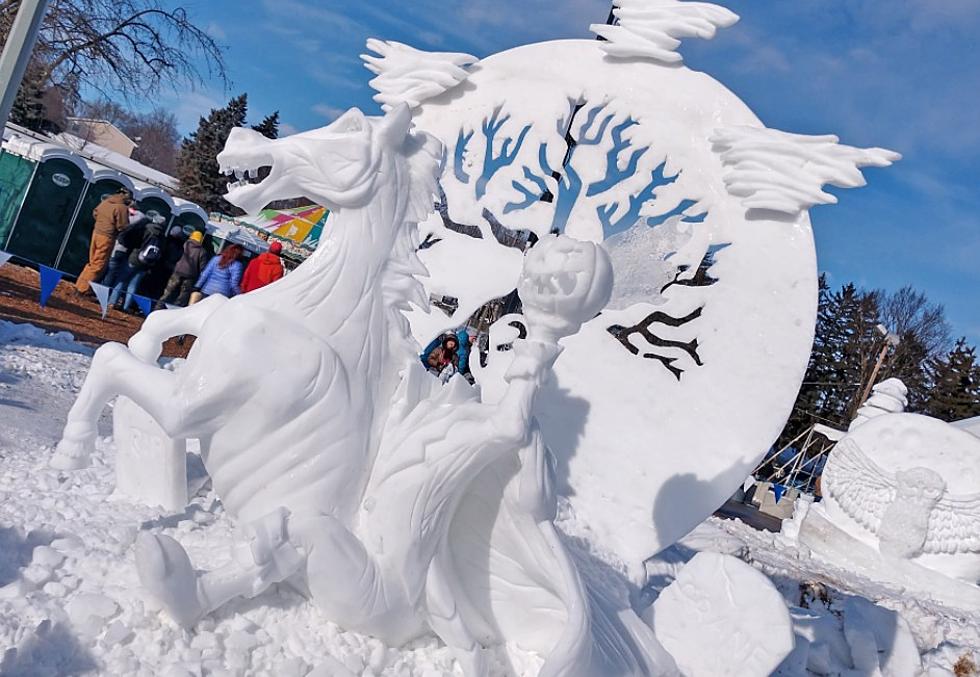 Zehnder's Snowfest In Frankenmuth – Free Michigan Fun
Zehnder's Snowfest via Facebook
If you don't do any outdoor activities like skiing, snowmobiling, or even ice fishing, finding ways to enjoy the winter months can be tricky. One thing (other than a flask) that makes a Michigan winter more fun is the annual Zehnder's Snowfest.
This annual event features amazing snow and ice sculptures created by professional ice and snow carvers from around the world. Can you believe this event has been happening for over 30 years? Oh and by the way - it is a free event to attend. How cool is that?
Zehnder's Snowfest will be happening January 26th through January 31st of 2022. If you plan on staying in Frankenmuth or nearby for the festivities - I highly suggest you book your hotel room(s) now. People come from all over for this event. I just live in Fenton, but I have stayed in Frankenmuth in the past to enjoy the event. Not having to worry about driving gives you the opportunity to enjoy drinks at the festival or maybe Tiffany's Food & Spirits downtown, and the Frankenmuth Brewery. It's all about planning ahead.
I still need to try Prost Wine Bar & Charcuterie too. Have you been there yet? Trust me, you will not go hungry or thirsty in downtown Frankenmuth. I didn't even mention the chicken yet. It's a tradition for many families to hit up Zehnder's or the Bavarian Inn for a family style chicken dinner.
Well at least I have one thing to look forward to in January - after that, I am really going to need your help finding fun things to do. It's going to be a long cold winter. Hand me my flask.
UP NEXT: 10 Signs That Michigan Will Have an Awful Winter
TIPS: Here's how you can prepare for power outages