30 Years Ago: Billy Joel Releases 'An Innocent Man'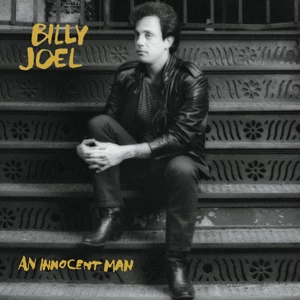 Finding a new lover sure can put a spring in your step, huh? Rarely has this phenomenon been more clearly demonstrated in rock history than with Billy Joel's ninth album, 1983's 'An Innocent Man,' which turns 30 years old today.
Joel's previous record, 1982's 'The Nylon Curtain,' was an ambitious, largely downbeat semi-concept record about the death of the American dream, and creating it nearly exhausted him.
That year also marked the end of a nearly decade-long marriage for Joel. Now single and famous for the first time in his life, he began dating supermodels, including Elle MacPherson and Christie Brinkley. In what might be the understatement of his life, he said, "I was amazed at my good fortune at the time."
You now have one of the world's biggest rock stars in an incredibly good mood — or as he put it, feeling "like a teenager again." These emotions brought the R&B and soul music of his late '50s / early '60s youth to mind. Accordingly, he decided to take things a little easier on himself than he did with 'The Nylon Curtain' by recording a collection of love songs as a tribute to that era.
"That's how I felt, and you don't fight that," Joel expalined. "The material was coming so easily and so quickly, and I was having so much fun doing it. I was kind of reliving my youth." After recording the first song live in the studio, Joel found that the rest of the material came together at a fast clip, with the bulk of the album written in just six weeks.
With a retro, pre-Beatles sound that included a cappella doo-wop ('The Longest Time') and even a melody lifted from Beethoven ('This Night'), keeping up with trends and chasing chart success were hardly Joel's priorities with 'An Innocent Man.' But the album sold more than seven million copies and spawned six hit singles, including the Top 10 smashes 'Tell Her About It' and 'Uptown Girl.'
All this attention left Joel, who would go on to marry Brinkley in 1985, happily perplexed. "'Uptown Girl' was an homage to Frankie Valli and the Four Seasons," he said. "Who would have thought there would have been a hit record by the Four Seasons in the '80s?"
Hear Billy Joel's 'An Innocent Man'
Source:
30 Years Ago: Billy Joel Releases 'An Innocent Man'