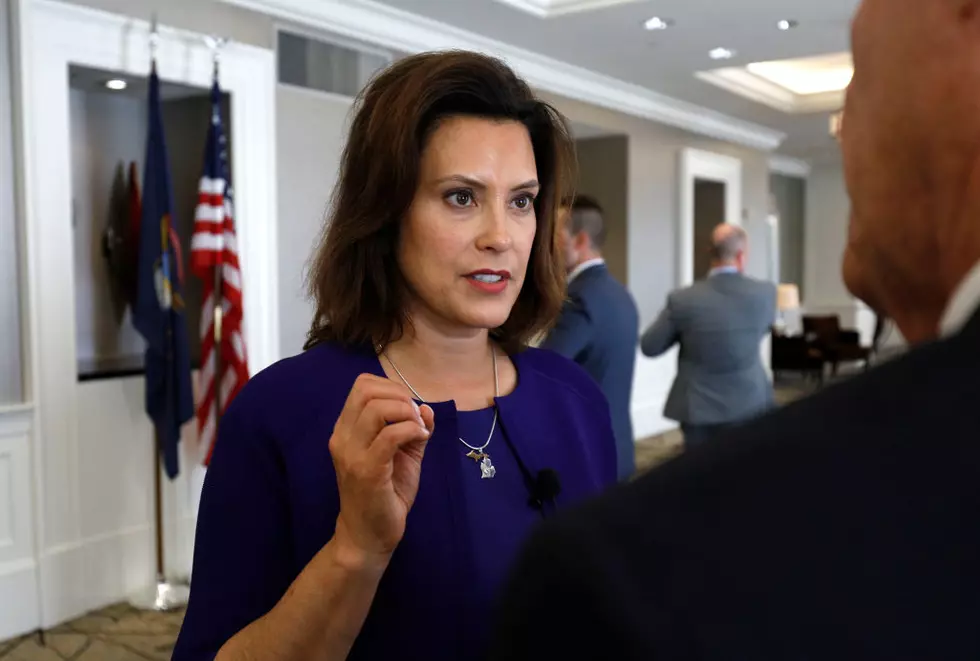 Breaking News – Officials Stop Planned Kidnapping Of Governor Whitmer
Getty Images
You have got to be kidding me? According to WNEM, six people are in custody after authorities stopped a plot to kidnap Michigan Governor Gretchen Whitmer. There is also speculation that the suspects planned to take over state government.
Enter your number to get our free mobile app
According to WXYZ FBI agents were at a home in Hartland yesterday, investigating this case. The six suspects,  Adam Fox, Barry Croft, Ty Garbin, Kaleb Franks, Daniel Harris and Brandon Caserta are reported to be members of a Michigan militia group. A press conference on this matter is scheduled for 1:00 PM today. I will update this post once we learn more.
This whole things sounds like a movie script. According to WXYZ the group planned to kidnap Governor Whitmer from her vacation home, and then take her to Wisconsin, for what they called 'trial'. The group did surveillance at her house on more than one occasion.
According to Click on Detroit, officials became aware of this particular group and plot in early 2020. The plans were confirmed through an FBI informant that was acting as a member of the group. At one point the group met about the operation at a business in Grand Rapids owned by Adam Fox. This guy had a trap door under a rug, that led to a basement. Before going down, all members had to leave their cell phones so no one could record the meeting. That did not go as planned, the undercover informant was wearing a wire.
You can read the full criminal complaint here. Governor Whitmer will be addressing the kidnap plot in a press conference today at 3:00 PM.
UP NEXT: Michigan Signs of the Zodiac