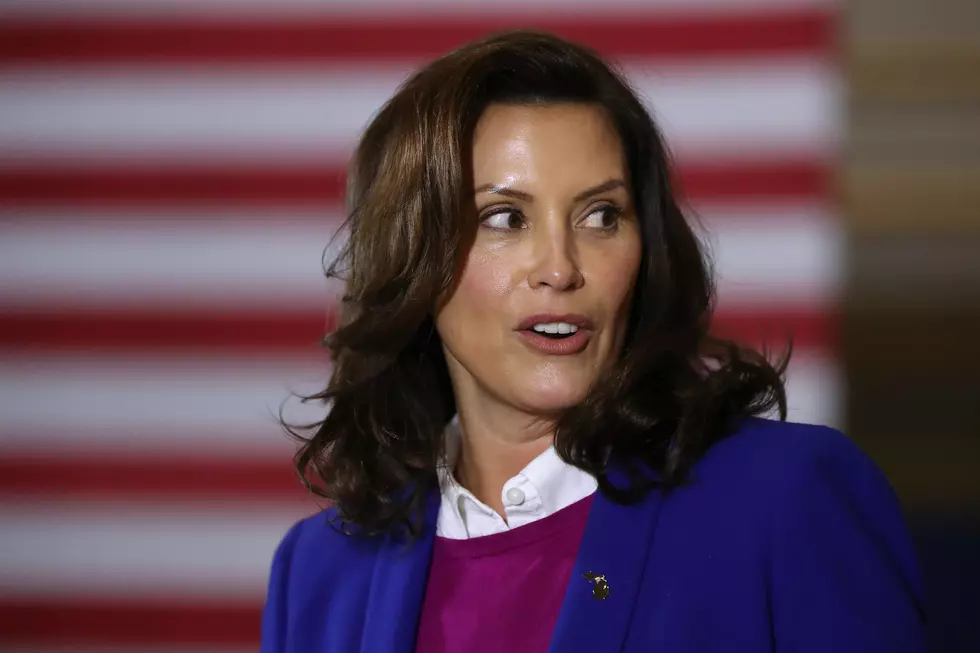 Gov Whitmer Using Last 10 Days to Count Down 2021 Accomplishments
Photo by Chip Somodevilla/Getty Images
From now until the new year, Governor Whitmer will highlight 2021 accomplishments in Michigan.
As the year comes to an end, Governor Gretchen Whitmer and Lt. Governor Garlin Gilchrist will be highlighting accomplishments made in Michigan for the next 10 days. These accomplishments will be shown from today, December 22nd through Friday, December 31st.
What are the "10 Days of Accomplishments?"
As we close out 2021, Governor Whitmer will spend time each day highlighting Michigan's accomplishments throughout the year. The accomplishments will be separated into the following categories:
Day 1: Roads and Bridges
Day 2: Education and Skills
Day 3: Public Safety and Criminal Justice
Day 4: Delivering for Older Michiganders
Day 5: Water, Environment, and Climate
Day 6: Supporting Small Businesses
Day 7: Early Learning and Childcare
Day 8: Expanding High-speed Internet
Day 9: Supporting Veterans
Day 10: Building the Future of Mobility
Some of the key numbers that Governor Whitmer has put out there so far include:
Michigan has invested around $4.75 billion to repair, replace, or rehabilitate 13,198 lane miles.
Repaired, replaced, or rehabilitated 903 bridges since taking office.
Put $500 million into Michigan's rainy day fund.
Will give $400 per vehicle to every driver in the second quarter of 2022.
What are Governor Whitmer and Lt. Governor Gilchrist's goals for the economy in the future?
Whitmer and Gilchrist have outlined the following goals for the future in Michigan:
Grow the middle class and help 1 million families out of working poverty.
Have 60% of working-age residents earn a postsecondary education or skills certificate by 2030.
Be in the top ten states for small businesses within five years.
Rehabilitate or build 75,000 housing units.
Grow household income.
Achieve 100% access to high-speed internet within five years.
To see more about the 10 Days of Accomplishments, click here. 
Source: Michigan.gov
Gov. Whitmer Toured a Better Made Chip Factory and People Lost Their Minds
Here are a few of the best (and worst) comments people made when Gov. Gretchen Whitmer visited the Better Made Potato Chip Factory in Detroit.