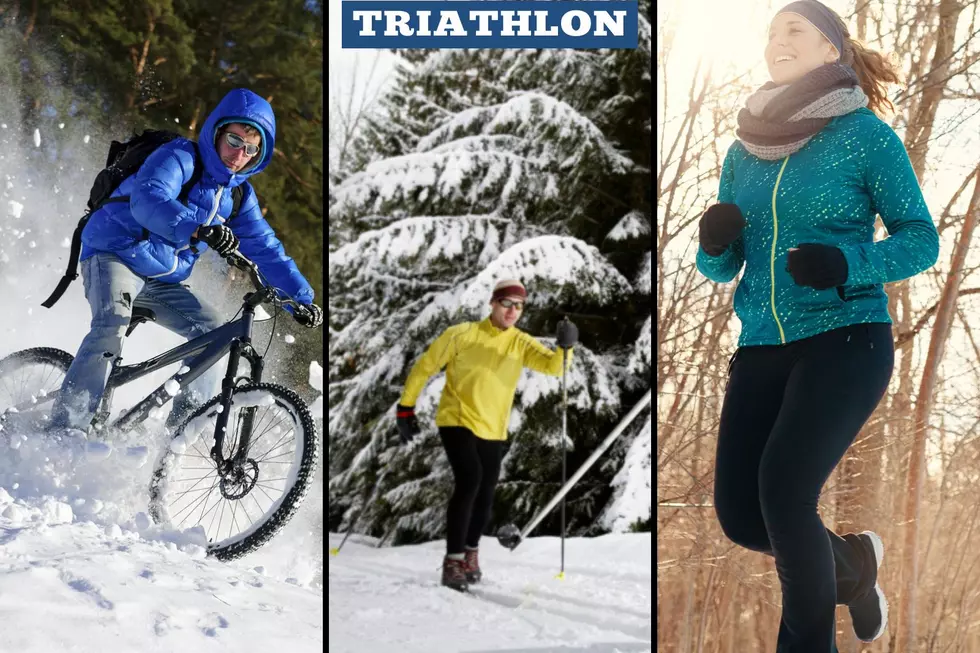 Do You Have What It Takes Win The 1st Abominable Snow Triathlon?
AntonMatveev/Fuse/julief514/ThinkStock/GettyStock/canva.com
There are a lot of triathlons out there that involve multisport racing but there is a new one coming to West Michigan that will be the first of its kind in the area.
What Is A Triathlon?
A triathlon is an endurance race that involves multiple sports and usually consists of biking, swimming, and running.
The events are based on the fastest overall completion time, but also individual event times for all three stages.
The athletes are called triathletes and they train to build endurance, strength, and speed.
Just because most triathlons involve biking, running, and swimming, it's not necessarily how all triathlons are put together. There is one triathlon event that is coming to West Michigan that is a bit different and happens in cold weather.
Abominable Snow Triathlon
If you think you have what it takes in the outdoors as a cyclist, runner, and cross-country skier then you need to be a part of the Abominable Snow Triathlon.
The event is coming to Cannonsburg Ski Area on Sunday, February 19.2023. The great thing about the event is it gives people who love the outdoors a way to compete while raising money for the Cannonsburg Ski Patrol who all work as volunteers.
There are 8 different events you can register for but you only have until Thursday, February 16.  So if you specialize in one or two areas you are not locked into the main triathlon. There are several dual events you can sign up for as well.
If you want to take part in the first Abominable Snow Triathlon click here to register.
Snowboarding Created in Michigan
Michigan Man Captures Breathtaking Photos of U.P.'s Winter Wonderland
Photographer Shannon Kivi captured these photos in Negaunee Township overlooking the 510 old and new bridges on January 8, 2023.