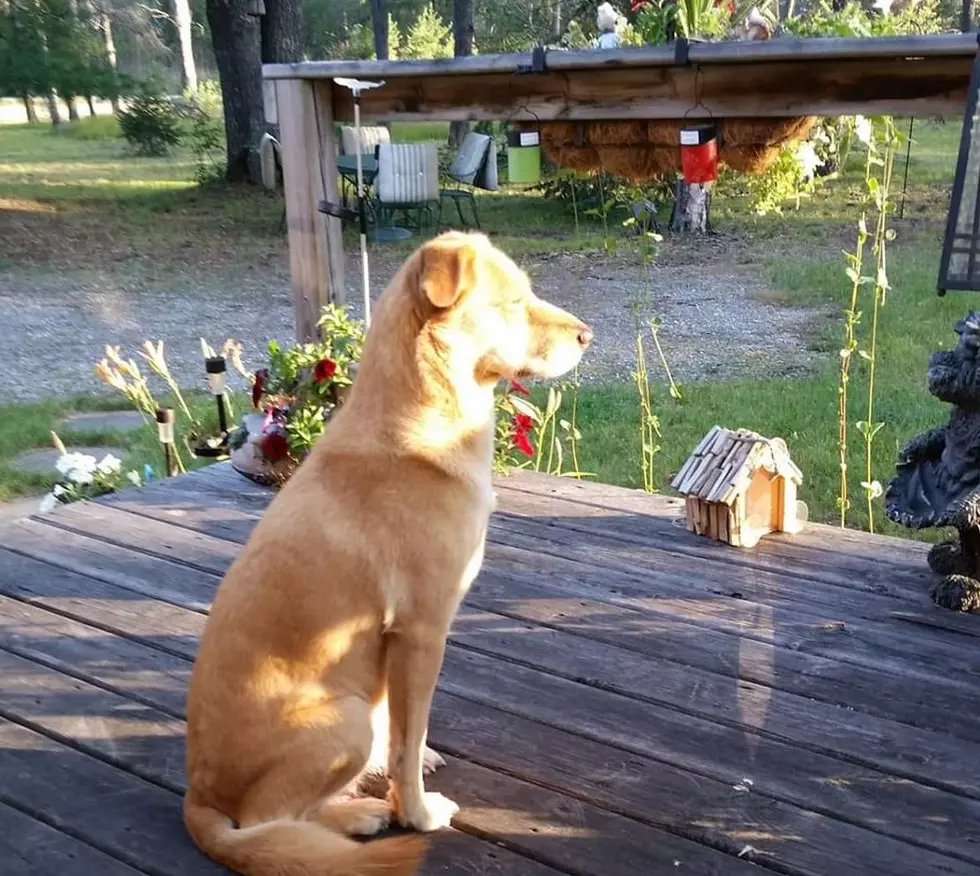 Dog Survives Fight With a Bear in Northern MI – The Good News
Heather Willobee via Facebook
The attack happened early on Sunday morning in Grayling.
Heather Willobee's 8-year-old yellow Labrador, Lucy, went outside to do her business after she got home from work just after midnight on Sunday morning. Heather called for Lucy to come back multiple times, but received no response. However, she could hear that something was going on behind her house.
Finally, Lucy made her way back...with a guest. A large black bear was following her. Heather told MLive that the bear had made it halfway onto her deck when she was able to let Lucy in and shut the door. That's when she noticed that Lucy was injured.
She took Lucy to a vet in Traverse City, even though she couldn't go in with her because of COVID-19 precautions.
The muscles in her shoulder were detached and she had several puncture wounds, but she's been sent home to recover. Heather is encouraged; she posted on FB that Lucy took a "healthy poop" so that's a good sign.
Enter your number to get our free mobile app