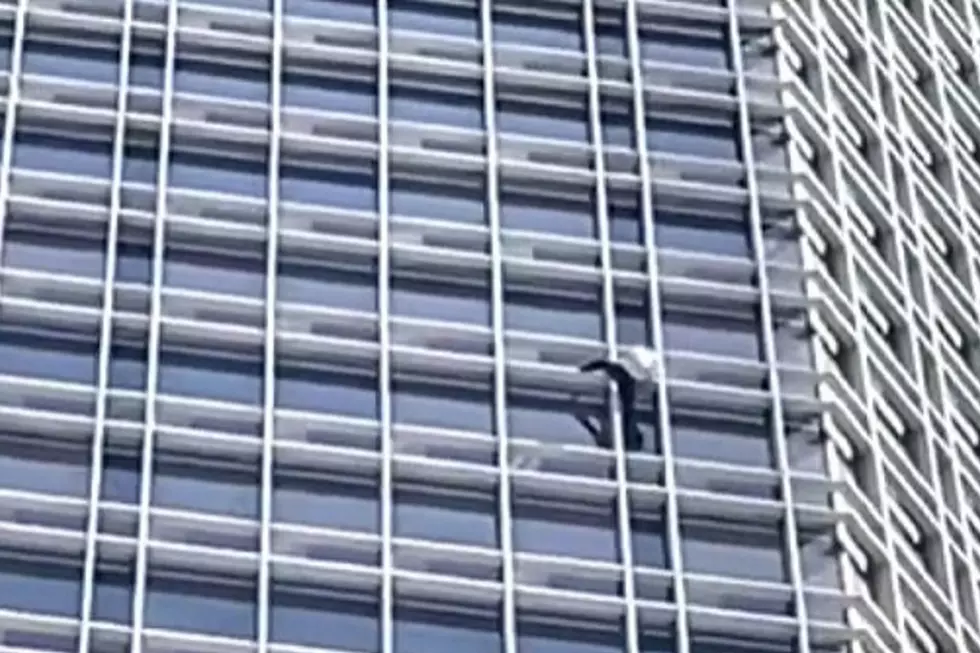 Dude Who Climbed to the Top of the Renaissance Center Says He Learned How to Do it on YouTube
WJBK-TV
A man who climbed to the top of Detroit's Renaissance Center as a way of protesting abortion says he learned how to scale buildings by watching YouTube videos.
SEE ALSO:  Michigan Residents Could Soon be Facing Rolling Power Outages
Self-Proclaimed Pro-Life Spider-Man
Maison DesChamps is originally from Detroit but now lives in Los Angeles. He calls himself the 'Pro-Life Spider-Man.' The 22-year-old tells Detroit's WJBK-TV that he hopes his Mother's Day climb will inspire other young people to stand up for their convictions.
"I hope that young people see my climb and are inspired and stand up for pro-life and aren't afraid to stand up to the backlash," DesChamps says. "We are not going to just hide we are going to speak out and stand up for these babies that don't have a voice."
DesChamps tells the TV station he learned to scale buildings by watching videos on YouTube and shadowing an expert climber in Yosemite.
Thumbs Up from the Cops Before His Arrest
DesChamps says he started to see a police presence about the time he reached the 30th floor of the Renaissance Center.
"They were inside and I could see them through the window, and they gave me a shrug like 'what you doing?' and I gave them a thumbs up. and they gave me a thumbs up. Then they met me at the top and took me to jail," he said.
Police arrested the young man and ticketed him for disorderly conduct. He was released after about five hours.
Des Champs declined to say if there would be more climbs to promote his pro-life agenda, citing advice from his attorney.

15 Michigan Cities That Non-Michiganders Think Are Detroit
I'm sorry, but that's just not right to think these places are Detroit, and I will fight you over this one. It's not Detroit, just because it's close to Detroit. This list isn't arranged in any statistical factor.
Look Inside Kid Rock's Former Detroit Home
Kid Rock's former Detroit mansion is stunning inside and out. The beautiful home, located at 9090 Dwight St. in Detroit, comes with a custom boathouse and a fabulous downstairs home theater, bar, and dining area.
And the famous Michigan rocker even left behind a couple of American flag pillows and a bunch of his 'Badass Beer.'
Rent This Luxurious Swimming Pool in Oakland County
Take a look at this awesome swimming pool that you can rent in Northville, Michigan.