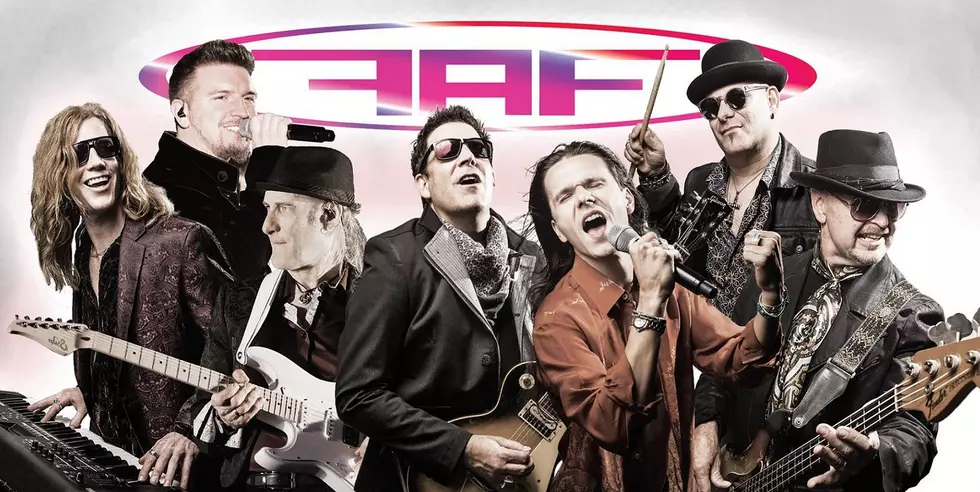 Fifty Amp Fuse At The Pix Theatre
facebook.com/therealfiftyampfuse
Take a roller-coaster ride of medleys and mash-ups of the music we all know and love with Fifty Amp Fuse, "The Greatest Little Tribute Show on Earth," at The Pix Theatre on Saturday, April 28, at 7:30 PM. Fifty Amp Fuse is a tribute to the greatest hits of all time from the sixties, seventies, eighties, nineties and now.
The diverse playlists of Detroit radio of the sixties and early seventies made a mark on the five members of Fifty Amp Fuse. With a playlist of nearly 200 songs, including pieces as meticulous as Queen's Bohemian Rhapsody, Fifty Amp Fuse has developed a reputation for uncannily accurate and faithful renditions of these familiar songs. Their goal is to give listeners that flashback of "I remember where I was and what I was doing when I heard that song the first time."
Advance ticket prices are $18 for adults, $14 for seniors, students and military. At the door ticket prices are $21 for adults, $17 for seniors, students and military. 
Purchase tickets online here
 or at the box office. The Weekly Pix Theatre Box Office is located inside Gallery 194. Weekday box office hours Tuesday through Saturday are 11:00 AM to 6:00 PM. The Pix Theatre Lobby Box Office opens one hour prior to curtain time. If you are in need of a map
click here
 and enter your address to get to the Pix Theatre with turn by turn directions.
The Pix Theatre is located at 172 West Nepessing Street in downtown Lapeer.