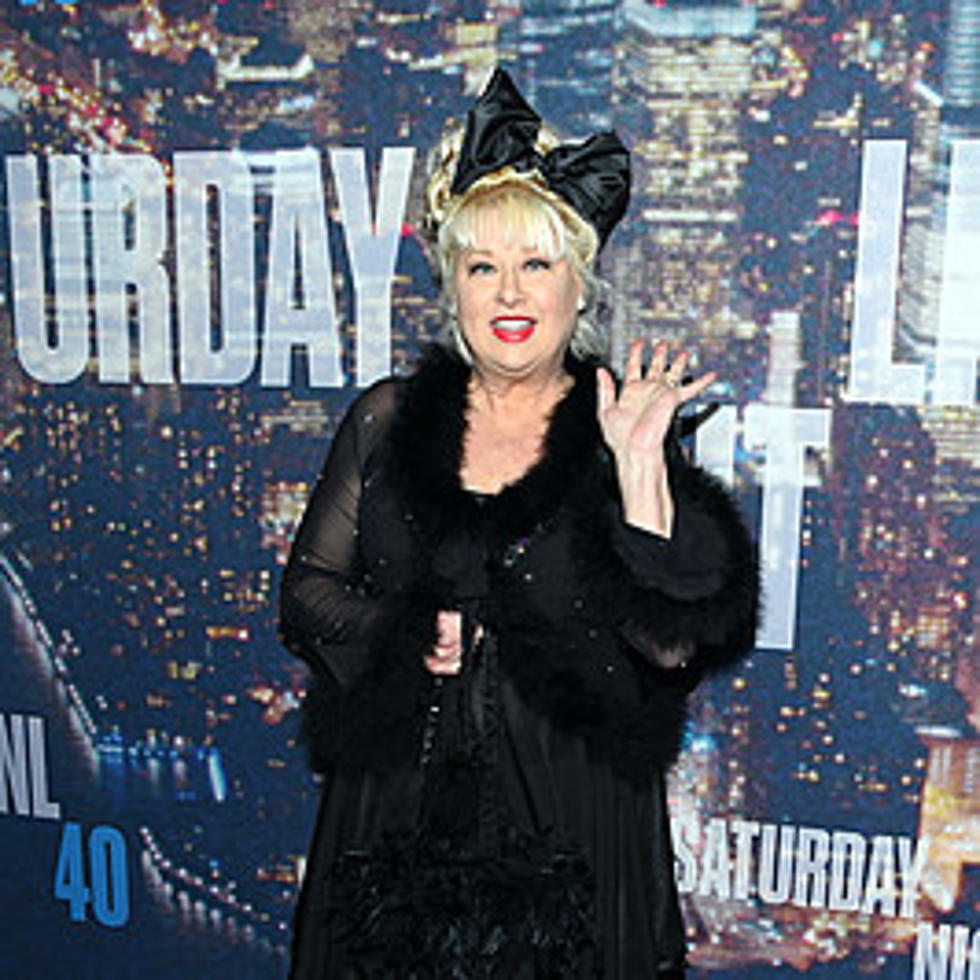 Flanagan's Pub Brings In Big Names For Comedy Shows in Lapeer
Getty Images
There is always something going on at Flanagan's Pub in downtown Lapeer. From live music to line dancing, the Lapeer Genius Search, the Lapeer Karaoke Star Search, and comedy nights - you will always be entertained at Flanagan's Pub.
Thanks to you, Flanagan's recently hosted two sold-out Darren McCarty Slapstick Comedy nights and there is no end in sight to the talent that owner Aaron Corneail will continue to bring into the popular spot. Not only will we be seeing some big names perform, but we will also get the opportunity to be entertained by local comedians too.
Coming up in March are two great back-to-back nights of comedy.
Kevin Zeoli on Friday, March 25th at 8:00 PM
Victoria Jackson on Saturday, March 26th at 8:00 PM
Kevin Zeoli hails from Detroit and has opened for Tim Allen and Tommy Chong, chances are you have seen him on Comedy Central too. Zeoli is known for his strong ability to improv and his edgy and sometimes raunchy routines. Kevin Zeoli says if you can't laugh at yourself - stare harder at the mirror. Openers on this night include Veronica Douglas from Flint and Lapeer's own Sean Patrick. Ticket prices range from $5 to $15. You can purchase your Kevin Zeoli tickets here.
As far as Victoria Jackson goes, I am sure most everyone remembers her from her time on Saturday Night Live. Jackson was a member of the cast from 1986 to 1992 Ticket prices range from $20 to $30. You can purchase your Victoria Jackson tickets here.
Even before both of these awesome comedy shows is St. Patrick's Day. Consider this your formal invitation to join me and Tony LaBrie at Flanagan's Pub. We will be broadcasting live with your hook-up on Kid Rock tickets, Sammy Hagar tickets, and much more.
$1.6 Million Home in Lapeer Co Looks Like Something Straight Out of Yellowstone
Located in Metamora, this 3,100 square foot Lapeer County home looks like something straight out of the Yellowstone television series. This killer custom built home even comes with heated floors and an in-ground saltwater pool.
25 Famous Celebs Who Went to Michigan's Interlochen Center for the Arts
Interlochen Center for the Arts in Interlochen, MI has produced some great talent over the years. Many actors/actresses, directors, singers, and more have attended.
9 Gone But Not Forgotten Cedar Point Rides You May Remember
Cedar Point has been around for over 150 years and has seen some great coasters. Many rides have come and gone. Check out nine classics here.