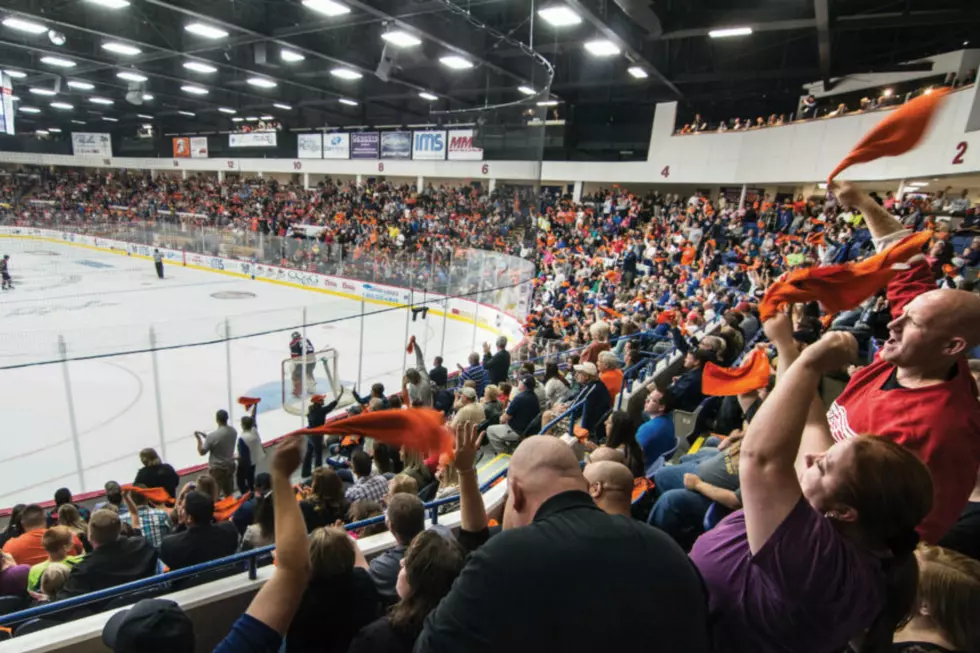 Flint Firebirds Final Home Game Of The Season This Saturday Night
via flintfirebirds.com
The Flint Firebirds will wrap up their final home game of the season this Saturday night, March 16th  at Dort Event Center. The Firebirds will take on the Sanaria Sting for the teams annual Fan Appreciation Night.
Fans can count on a lot of freebies including team pictures to the first 2500 fans in attendance. All fans are invited to stay after the game for a Flint Firebirds meet and greet in the lobby of Dort Event Center. There will also be thundersticks, foam pucks, lanyards and more. Keep in mind, these giveaways are first come first served.
I would like to thank all of you that have supported the Flint Firebirds Coach's Show at Timothy's Pub this season. We could not do the show without you and I appreciate all of you that were there personally or listening. I hope you continue to stop by Timothy's Pub for great food (best burgers in Flint) and fun through the off season. I know I sure will.
The final game of the season will be March 17th. Go Firebirds!