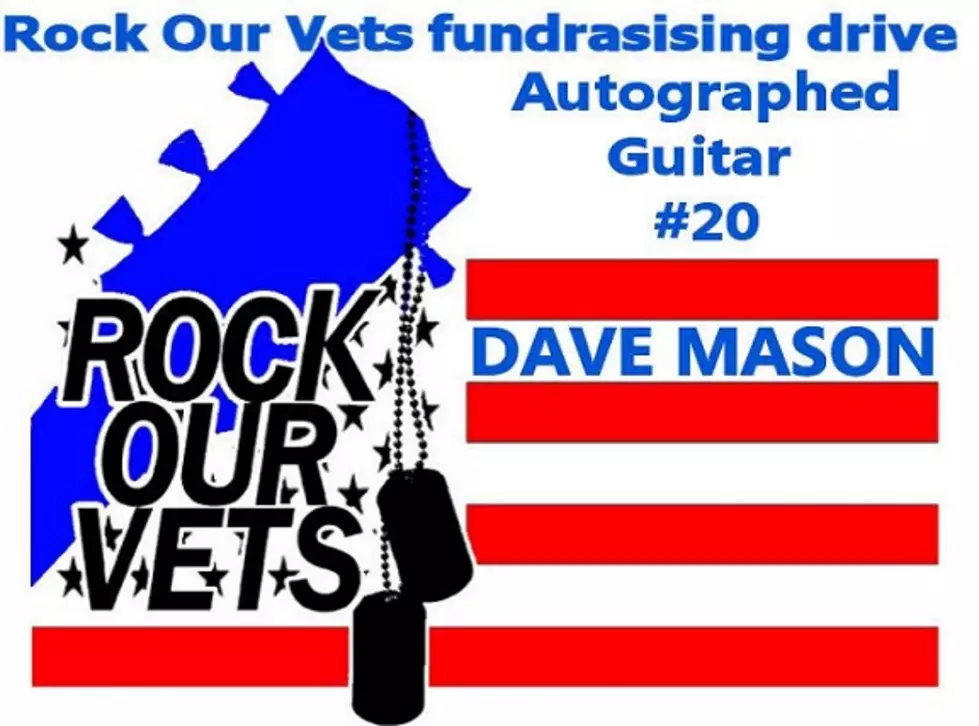 Help Dave Mason Rock Our Vets
Facebook.com/RockOurVeterans
Rock Our Vets is a nationwide "all-volunteer", non-profit charity organization founded by Dave Mason & Ted Knapp. It's their annual fundraising month and they have a lot of Rock N Roll memorabilia up for sale to help fund the program. See all the cool stuff at Rock Our Vets Facebook page.
The mission of Rock Our Vets is to provide veterans in need, and their families, with whatever needs to be done in order for them to successfully transition from military to civilian life.
They focus on a variety of veteran related issues, the first being the high rate of suicide among our returning veterans, currently that rate is over 22 per day. Rock Our Vets is supplying food, clothing and basic needs to families in need, as well as providing laptop computers to returning veterans for their civilian careers or educational pursuits. Our veterans need to be taken care of upon separation from the military. Rock Our Vets has expanded it's mission to help the families of fallen Police Officers and Fireman, as we feel they are also out there protecting us and putting their lives on the line to keep us all safe.