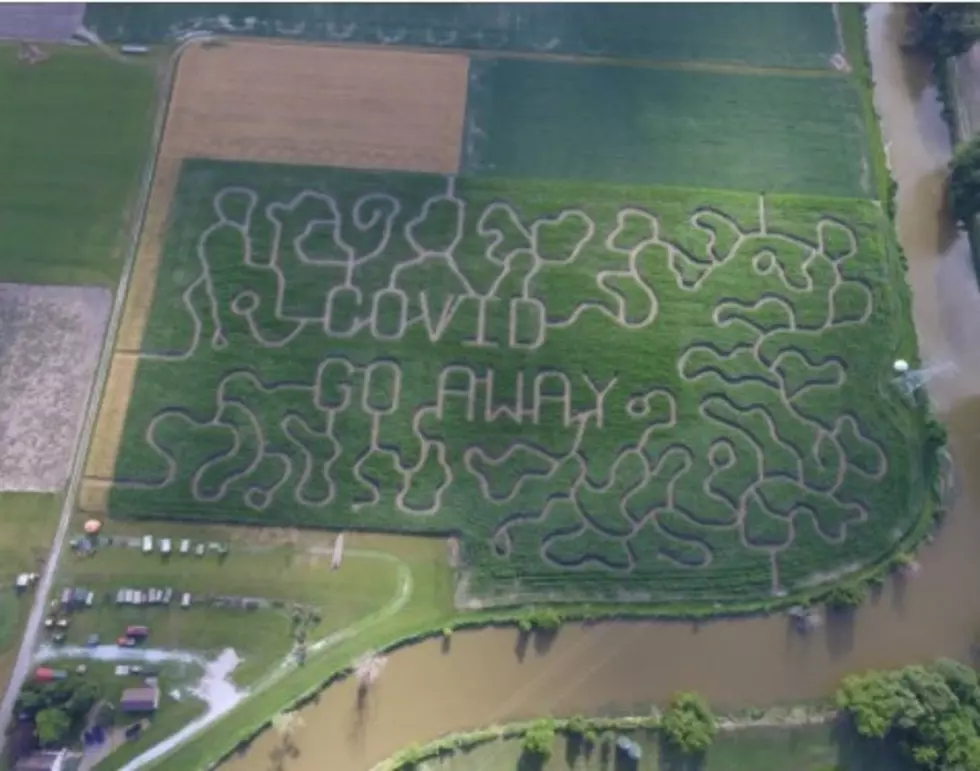 Johnson's Giant Pumpkins Spells It Out In Corn Maze – 'COVID Go Away'
Johnson's Giant Pumpkins Facebook
Every year Johnson's Giant Pumpkins in Saginaw spells out a message in their corn maze. This years message hits the nail on the head - 'COVID Go Away'. Damn straight.
I should preface, owner Gerald Johnson is not taking the pandemic lightly. Johnson told WNEM, that he knows COVID is still out there, and that people need to wear masks when needed. He just like the rest of us, wants this pandemic over.
Enter your number to get our free mobile app
I have never been to Johnson's Giant Pumpkins, but this corn maze certainly looks legit. Finding your way out does not look easy. You can try escaping the maze for yourself. Johnson's will be opening to the public on September 12th. According to Mr. Johnson, things are in motion to keep the farm safe, social distancing will be a must, and they will be keeping things clean.
Am I the only one who thinks of the film 'Children of the Corn' when looking at the corn maze pic? You have seen the movie if the name 'Malichi' gives you the chills. If you have never seen the movie, do yourself a favor and  check it out. Trust me, you will never drive by a cornfield and feel the same again.
As far as other Halloween type activities or haunts in our area go, I am not sure who will be open this season - and who will not be. As we get closer to October, I am sure we will learn more, and I will certainly keep you posted.
For more information on Johnson's Giant Pumpkins, click here.
Art Teacher Spreads Joy with Sidewalk Drawings