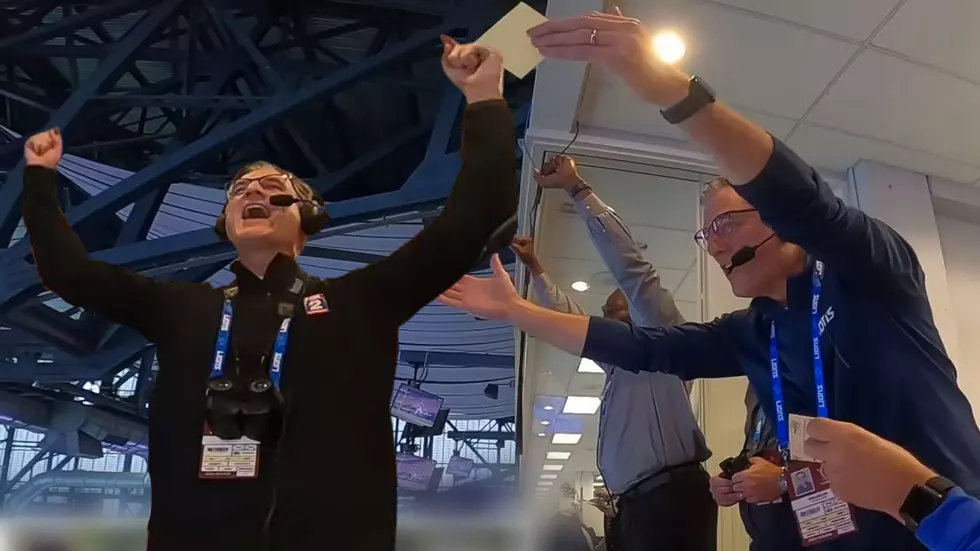 WATCH: Lions Radio Man Dan Miller Is The Spirit of the Fan Base Embodied in the Booth
Youtube
Those who don't work in radio, don't get the full picture of what it's like to be behind the mic. Some think it's just a guy sitting in a chair, observing what's happening, and putting it to words.
And then, there's Dan Miller, the Voice of the Detroit Lions on the air, and this year, he has been a shining star in the Lions' historic turnaround.
You could say, there's another Dan highly responsible for the Lions' turnaround this season - head coach Dan Campbell. And you'd be right to say so. Obviously, as head coach, he has a lot to do with what's happening with the team on the field, encouraging them and lifting them up in the locker room, despite a 1-6 start on the season.
But aside from making decisions on the field, it's the spirit of the fans that has truly been amazing, and one of the biggest hype men of them all is Dan Miller.
Miller has been the voice of the Detroit Lions since 2005, so he's seen his share of ups and downs just like any Lions fan. But THIS season, Miller is going viral for his calls in the booth, especially in the latter half of this season.
Case and point: Week 14 vs. divisional rivals, the Minnesota Vikings. The Lions held the ball at the end of the game and needed a first down to secure the victory. And the pass to the Big Man, Penei Sewell solidified it.
Dan Miller on the call:
That moment took on a little extra magic with Miller's play calling on the air. He and his team in the booth are working like a MAD HOUSE to be accurate, give the listener accurate yard coverage, and EXCITING delivery every single down. It's clear how much of a fan Miller is, and his excitement is the embodiment of a frustrated Lions fanbase, FINALLY feeling some real excitement.
If you have the time, find all of his highlights on Youtube, and watch him just be a giddy fan on the radio, watching his Lions win six of the last seven games. Watch him scream with joy on any given turnover or touchdown.
The man is bringing hype back to the Lions, and their fans on the radio, and has certainly gotten me excited about a team, that I never had any investment in... until now.
Amazing Transition From Wrecked Basement To Detroit Lions Man-cave
Whether or not the Lions win or lose, there's no doubt the owner is gonna be enjoying Sunday football in style.