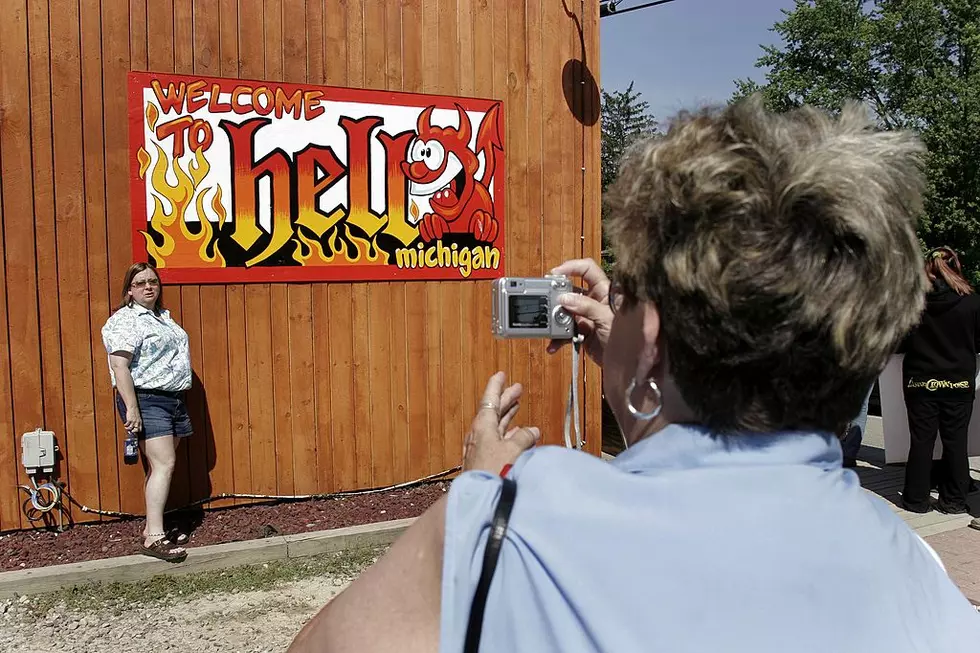 Michigan's Dirty Dozen: 12 Cities and Towns That Have Naughty Names
Getty Images
Regardless of your gender, sometimes you just have to let your inner 12-year-old boy come out to play. Sure, Michigan is a beautiful state. But we also have a dozen or so cities and towns here in the Mitten that have names that are a little on the naughty side.
Everyone's familiar with Hell Michigan, the little town in Livingston County where loving couples can go to get married just to have the privilege of saying, "We got married in Hell." But there are a few more towns in Michigan that may or may not make your inner child giggle.
By the way, apologies in advance if there's any possibility you may be offended. If that's the case, just scroll past our offensive cities list and check out seven towns in Michigan that are on America's Top 100 Safest Small Towns list. It's guaranteed to not raise any eyebrows.
Town Names in Michigan That Will Make a Teenage Boy Giggle and an Old Lady Blush
OK, just for fun (and because we all have a little bit of a dirty mind) let's take a look at 12 cities and towns in Michigan that have (somewhat) dirty names.
If you don't understand why any of these towns made our list, maybe there's hope for you after all.
Seven Michigan Towns on 'America's Safest Cities' List
There are a lot of advantages to living in a small town. Ofthen, they're close-knit communitites where everyone seems to know just about everyone and they often boast of low crime rates.
Seven Michigan Townships made the list of 'America's Top 100 Safest Cities' and we're proud to say that two of them are right here in the immediate area.
The information was compiled by SafeWise, using the latest FBI crime data on violent crimes and property crimes.
This Michigan Home Has an Indoor Pool (But Needs a Little TLC)
Just think of the money you'd save on gym memberships.
Owning a house with a pool in Michigan usually means enjoying a pool for about four months and loathing it the rest of the year. Not this house. This baby has an indoor pool that can be used year-round.
Although we do admit that it needs a bit of TLC.