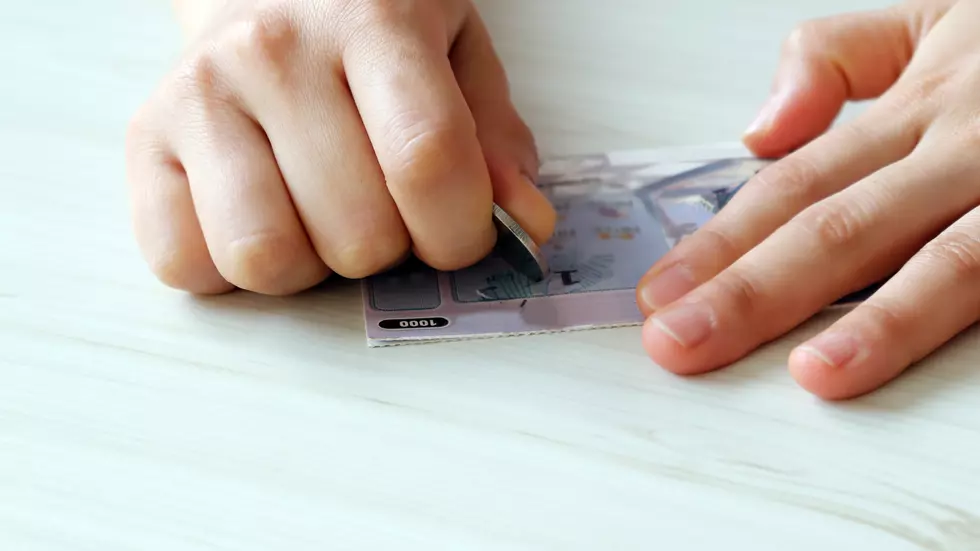 A Michigan Woman Dreamed of Winning the Lottery and Then it Happened
hyejin kang
A woman from West Michigan had a dream that she would one day win a lottery jackpot and that dream has come true.
Proof That Sometimes, Dreams Do Come True
It took years to happen, but a Kalamazoo County woman's dream of winning money playing the 'Cashword' instant game finally became a reality.
Although the 46-year-old woman dreamed she had won playing that specific scratch-off game, there was one detail she didn't get right.
"Years ago, I had a dream that I won $25,000 playing Cashword," she told Michigan Lottery officials when she claimed her prize last week in Lansing. "I never, ever thought I would actually hit this big, but it's a great feeling!"
She didn't win $25,000, her ticket was worth a whopping $300,000.
It's OK to Dream Big
The woman, who has chosen not to share her name, said she dismissed the dream for years, thinking there was no way it would ever become a reality.
"I don't know anyone who has won big on a Lottery game, so I never really thought it actually [could] happened. [sic] I sure am glad I was wrong!"
SEE ALSO:  This Little Store is the Luckiest Lottery Store in Michigan
Is it your dream to win a big lottery jackpot?
If you think winning a huge lottery or lotto jackpot would make all your dreams come true, hold on a minute. Keep reading to see stories of five people from Michigan whose lives were ruined after hitting it big.
Five Michiganians Whose Lives Were Ruined After Winning Big Lottery Jackpots
We all think winning the lottery would solve all of our problems. But you know what they say: "Be careful what you wish for."
Take a look at these five Michigan residents who won life-changing money from the Michigan Lottery. Unfortunately, all of their lives took a drastic turn for the worse after their wins.
Check Out the Harper House, a Rare Frank Lloyd Wright Home in Michigan
The Harper House is a stunning home with an incredible view of Lake Michigan. It's believed to be one of just a few Michigan homes designed by legendary architect Frank Lloyd Wright.
There are conflicting accounts of the home's age online; it was either built in 1950 or 1959. If the latter is true, this would make it the last home in Michigan to be designed by Wright.
According to the listing, it features Tidewater Cypress and Chicago Common Brick, mitered glass corners, several pieces of built-in furniture, cedar-lined closets, and more. It is simply breathtaking.
The property is reputed to rarely go on the market, but it was just listed for sale by by Anne Gain of
@Properties
.
Explore the 25 Safest Places to Live in Michigan
Some of the communities that made it into our ranking of the 25 safest places to live in Michigan may surprise you. Sure, there's arguably less crime in smaller, rural communities but several of the cities or townships that make the list have a population of 10,000 people or more.
And there are a few that are right in our own backyard.
SafeWise
used the most recent FBI crime report statistics and census population data to determine the ranking of each location based on the number of violent crimes and property crimes.