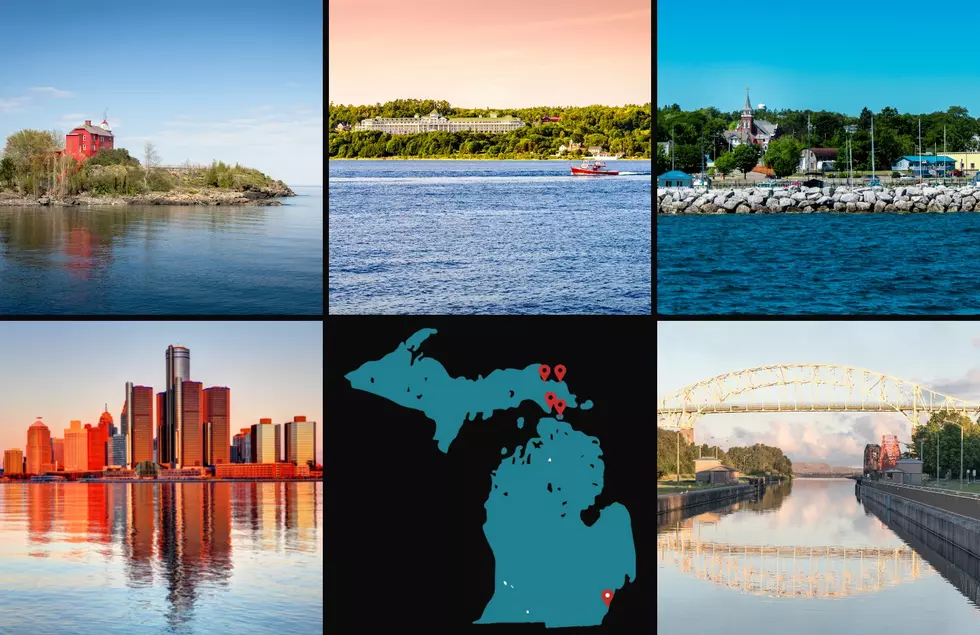 Michigan's 5 Oldest Towns Are Loaded With Amazing History
Credit: Canva
The other day I stumbled onto some cool facts about the history of Grand Rapids and how much it's changed since the early 1800s. At the bottom of this article, I share some really cool historic pics of Grand Rapids that take you back in time.
While looking into the history of Grand Rapids I found out that it became a city in 1850. I then wondered to myself "what are the oldest towns in Michigan?" I've done the research for you and have some answers.
These Are The Five Oldest Towns In Michigan
Michigan's 5th Oldest Town Is Detroit
When was Detroit founded: 1701
Detroit is Michigan's largest city and known as The Motor City
Detroit got its nickname thanks to the automotive industry.
According to Americaslibrary.gov, the automotive industry in Detroit,
provided the model for mass production that other industries later adopted. Henry Ford pioneered the use of the assembly line in manufacturing automobiles.
Michigan's 4th Oldest Town Is Marquette
When was Marquette founded: 1675
Marquette is one of the largest cities in Michigan's Upper Peninsula, a port city, and is known for its iron mining and exports.
Michigan's 3rd Oldest Town Is Mackinac Island
When was Mackinac Island founded: 1671
One cool thing about Mackinac Island is that cars have been banned for over 100 years.
The city is also known for fudge its world-famous fudge.
Michigan's 2nd Oldest Town Is St. Ignace
When was St. Ignace founded: 1671
St.Ignace was founded by Father Marquette. The town was named after St. Ignatius of Loyola - who was a Spanish priest.
St. Ignace has a pretty robust Native American history - serving as the home to the Wyandot, Ojibwa, and Ottawa peoples at different points in history. It was also a hub of the 17th-century fur trade.
Michigan's Oldest Town Is Sault Ste Marie
When was Sault Ste Marie founded: 1668
The City of Sault Sainte Marie, founded by the French in 1668, not only is not only the oldest city in Michigan, but it is also one of the oldest cities in America.
According to shipwreckmuseum.com,
The word 'Sault' is a French-Indian term for the rapids on the St. Marys River, where Lake Superior meets Lake Huron.
What Grand Rapids Looked Like Back In The Day
Grand Rapids, Michigan became a city in 1850 and a lot has changed since then. Check out almost 50 pictures of what things used to look like.
These Are Michigan's Most Dangerous Intersections
If you're driving in Michigan you might want to avoid these intersections.
Michigan Auto Law
a Michigan-based law firm created the list of Michigan's most dangerous intersections using Police information from 2021 to determine which intersections saw the most crashes.
The 10 Best Places To Get Chicken Tendies In West Michigan
I call them chicken tendies but you can call them whatever you like. I ask people in West Michigan for the best places to chow down on some chicken tendies and these are the 10 best places according to them.