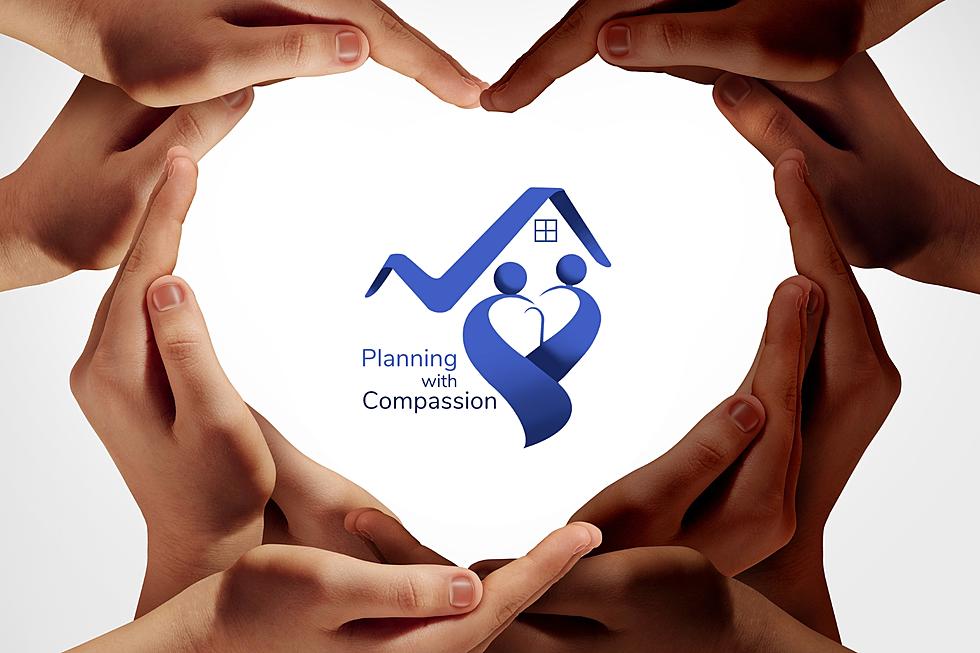 Summer Senior Series Announces Free Events in These Michigan Counties
Credit: Caroline D'Andrea / Canva
The Summer Senior Series has just announced a new partnership program "Planning with Compassion" that provides compassion and quality resources to families that are planning for, or beginning, new chapters with their loved ones in Lapeer, Genesee, & Oakland Counties.
There is no denying the fact that planning for your senior loved ones can be taxing, to say the least, on families and individuals alike. For those who need extra guidance or to be pointed in the right direction, there is a local organization with a unique program to help families navigate through all the important issues and questions that may arise.
Upcoming Free Family Carnival Information Nights
In Lapeer, Genesee, and Oakland Counties, the following resources will be available at each free event to answer any question you may have. Resources include Veterans Affairs, Senior Transportation, Senior Centers, Nursing Services, Respite Care, Financial Planning, Elder Law Attorney, Monument Planning, Senior Real Estate Specialist, Decluttering & Downsizing, Estate Sale Services, Cleanout Services, Lenders - Reverse Mortgage, Local Movers, and Home Medical Supply information.
Where To Attend These Free Events
- June 15th, 2023, 5:00 - 8:00pm: Stonegate Health Campus - 2525 Demille Rd, Lapeer MI 48446
- June 22nd, 2023, 5:00 - 7:00pm: Ivy Terrace - 1677 Woodbridge Park Ave, Lapeer MI 48446
- July 20th, 2023, 6:00 - 8:00pm: The Bells Assisted Living - 401 Church Street, Almont MI 48003
- July 27th, 2023, 5:00 - 7:00pm: Devonshire Retirement Village - 101 Devonshire Drive, Lapeer MI 48446
- August 3rd, 2023, 5:00 - 7:00pm: ShadowTree Lodge - 1378 Shadowtree Lane, Lapeer MI 48446
- August 10th, 2023, 5:00 - 7:00pm: The Pines of Clarkston - 7550 Dixie Hwy, Clarkston MI 48346
- August 17th, 2023, 5:00 - 7:00pm: The Pines of Goodrich - 8111 S. State Rd, Goodrich MI 48438
- August 24th, 2023, 5:00 - 7:00pm: The Pines of Lapeer - 1442 Suncrest Drive, Lapeer MI 48446
- August 31st, 2023, 5:00 - 7:00pm: The Pines of Burton - 5340 Davison Road, Burton MI 48509
Questions or Concerns Regarding New Program
If you or a loved one could use help in any of these areas and would like more information, you can text PLANNING WITH COMPASSION to 810-931-5540 and Caroline D'Andrea, a Seniors Real Estate Specialist, will be happy to assist you.
Throughout history, families have tackled these issues on their own to the best of their abilities but, in certain situations, free help from professionals in each area of concern can be a blessing. If you or someone you know has a parent or grandparent getting to be at that age where long-term care arrangements must be made, help is available at all of these free events.
Michigan's 20 Healthiest Counties In 2023
Ranked in order, these are Michigan's 20 healthiest counties.
10 Tips To Keep Your Hair Healthy Through A Michigan Summer
In the summer our hair gets exposed to a lot of things that can be super damaging. Here's how to make sure your hair is protected, happy and healthy throughout the sunniest season.