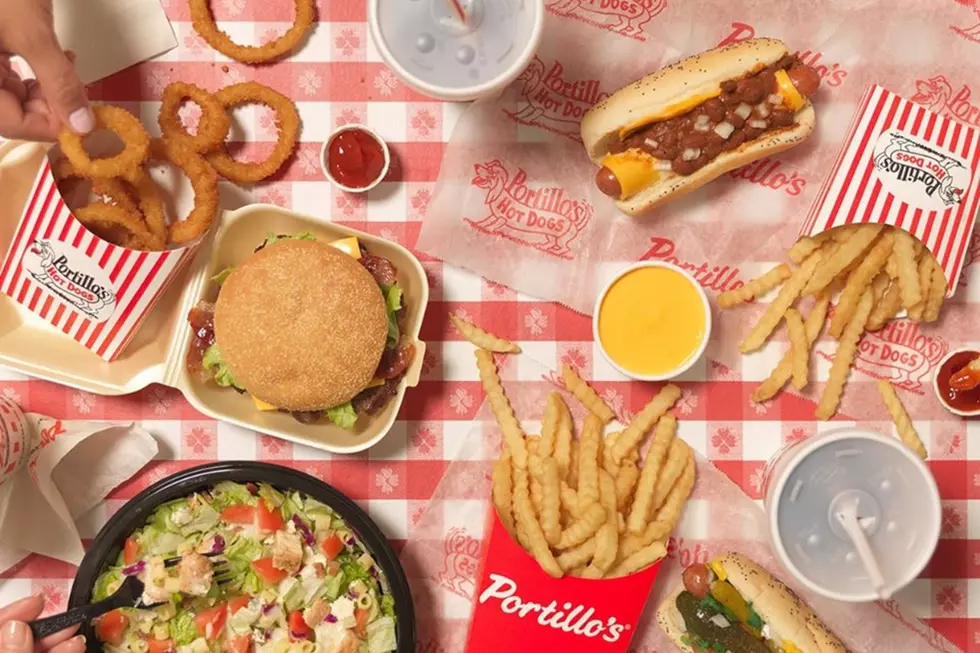 Portillo's Will Open Its First Michigan Restaurant in 2021
Portillo's via Facebook
Enter your number to get our free mobile app
Portillo's popular Chicago-style restaurant is coming to Michigan next year and fans (yes, they have fans) are going nuts.
I honestly never of Portillo's before but I noticed a lot of people all over social media talking about it today and how they were so excited that they didn't have to drive to Illinois or Indiana anymore to get their fix.
According to MLive, the location of the restaurant will be at Hall Road in Sterling Heights, although it will be a while before it opens. Portillo's says the 7,900 square-foot restaurant will begin serving food sometime in the second half of 2021.
Michael Osanloo, CEO of Portillo's:
We have had Portillo's fans asking us to come to Michigan for years. We can't wait to be a part of such a great, thriving community in Sterling Heights.
If you're not familiar with Portillo's, like me, you're probably wondering what kind of food they specialize in? Apparently, the main thing they are known for is their Italian beef sandwiches. They also serve Chicago-style hot dogs, char-grilled burgers, ribs, pasta, cheese fries, salads, Italian sausages, chocolate milkshakes, and more. They also have a strawberry shortcake that I'm dying to try.
I won't drive to Indiana or Illinois to try what everyone is raving about but I'll definitely shoot down to Sterling Heights.
Sterling Heights Mayor Michael Taylor:
I used to have family in the Chicagoland area, and Portillo's was always one of my favorite spots to visit. I'm beyond excited to now have one in my own backyard.

 
Now if we could just get more restaurants like this in the Flint area.
MORE: 10 Unusual Foods You Should Try Pickling