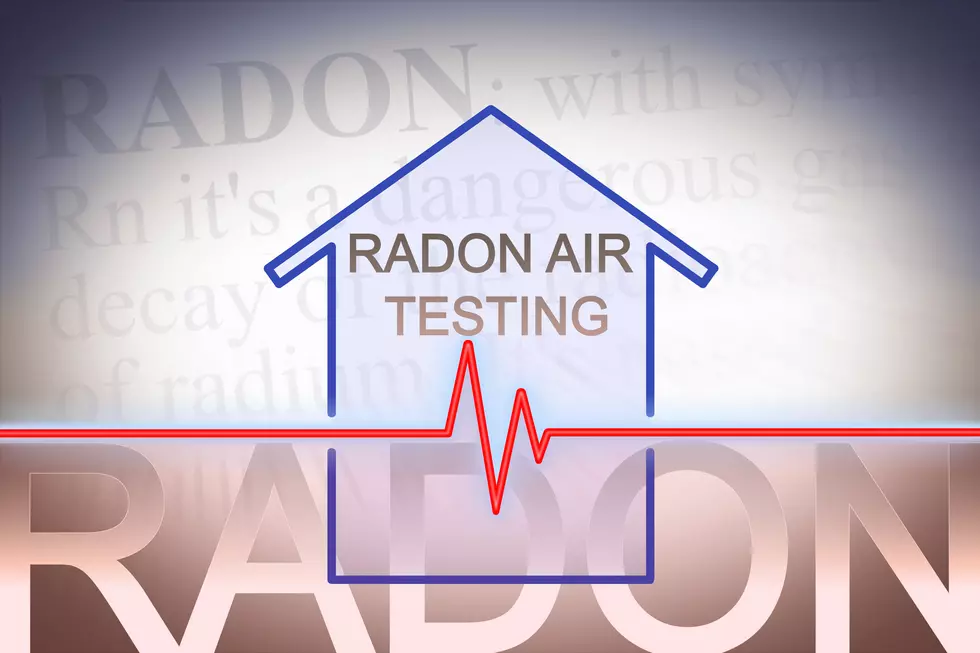 Danger May Be in Your Home and You Wouldn't Know. Radon Gas!
Francesco Scatena/Getty Images
Ever heard of Radon gas? No? It's time to be aware of it because many homes across Michigan and Grand Rapids may have Radon and not even know it.
It can be pretty nasty stuff, actually, because the EPA, the U.S. Environmental Protection Agency, says 21,000 people die annually from lung cancer caused by radon. It's something to be taken seriously.
So, what is Radon? Fox 17 reported Claudia Terrell, chief of public health for the Oakland County Health Division said"
 "Radon is an invisible gas. It can seep into your home through cracks in the basement and accumulate to high dangerous levels within the home. Testing is recommended every one to two years to avoid the dangers of the colorless and odorless gas. Radon is naturally occurring in soil and rock from the breakdown of uranium."
Well then, how can you find out if your home might have Radon Gas? Over on the eastside of the state, counties like Macomb and Oakland County are asking residents to come pick up radon test kits. The tests are free in Macomb County while supplies lasts, or a nominal charge in Oakland county.
In Ionia County they are raising a way to test possible radon levels in your home and collecting food for the needy across the county this entire month of January. If you bring a donation of non-perishable food to the Ionia County Health Department, you will be given a free radon test kit to use in your home.
Here in Kent County, the Kent County Health Department (KCHD) is offering free radon test kits to Kent County residents while supplies last. The kits are available Monday – Friday from 8:00 am until 5:00 pm only at the Kent County Health Department's main clinic location at 700 Fuller Avenue NE, Grand Rapids Only one kit will be given per household.
You're probably asking is it difficult to test in your home? Not at all. You simply hang a filter inside your house for a few days, then send it in a self-addressed, pre-stamped envelope for testing. If your basement is finished then it's a good idea to hang down there. If it's unfinished, then hang it on the first floor.
What next? If your home does test positive at a level 4 or higher for Radon, then it's crucial that you contact a radon remediation expert and protect you and your family because radon is the leading cause of lung cancer for non-smokers.
KEEP READING: See 25 natural ways to boost your immune system