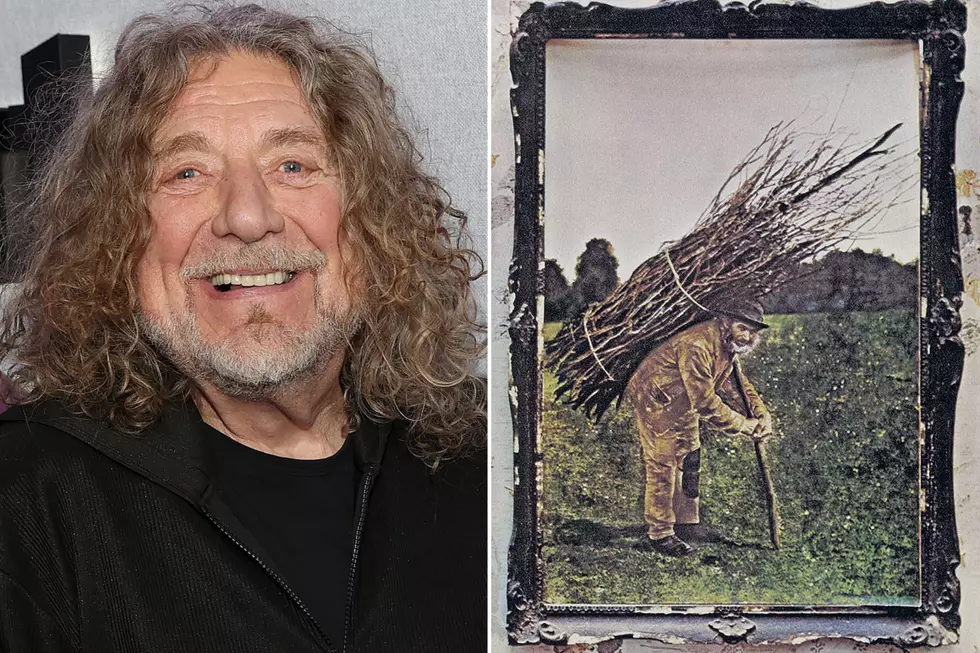 Robert Plant Says He's Now the Guy on 'Led Zeppelin IV' Cover
Chris Jackson, Getty Images / Atlantic
Robert Plant joked that his experience of off-grid living at Bron-Yr-Aur Cottage had transformed him into the man seen on the cover of Led Zeppelin IV.
The singer, who'd spent childhood holidays at the remote house in Wales, went back there with Jimmy Page in 1970. In an environment with no electricity and no local services, the pair got to know each other better than ever. The songwriting sessions provided several songs for future albums and gave a new direction for the band as heard on Led Zeppelin III.
"I was tuned into that anyway," Plant said of the lifestyle in the latest episode of his Digging Deep podcast. "It was fine; it was really good. It was a beautiful place and all those things were part of the bargain. … You're there for a reason and you're just in it, so all that actually adds to it – the idea of going outside and bringing in kindling."
He added, "In fact, the old guy with the sticks on his back on Zeppelin IV. … I'm now that guy! I pick up kindling everywhere I go and wrap it around with a piece of baling twine and shunt it on my back just in case anyone's driving by, and they go, 'There's that guy from the Led Zeppelin IV album cover!'"
You can listen to the podcast below.
Plant said the band's career up until the Bron-Yr-Aur visit was so intense that "if it [had] all ended at the end of 1970, it would have been the most amazing trip. ... It was the only time … we used an outdoor toilet together – separately, individually – and all that stuff. We finally got time to breathe and probably to discuss stuff and write notes about things and all that."
He recalled the "optimism and adventure of finding so many different streams of creativity" and said the creative period was "more than any of the four of us could have imagined."
Plant also noted that "Zeppelin II was created on the road and was magnificent, but the beginning of the third album was a perspective change. Ironically it was slated by everybody – we'd turned into 'Chirpy Chirpy Cheep Cheep,' sort of Brotherhood of Man or something like that!"
Led Zeppelin Solo Albums Ranked
There have been vanity projects, weird detours and huge disappointments – but also some of the best LPs of the succeeding eras.