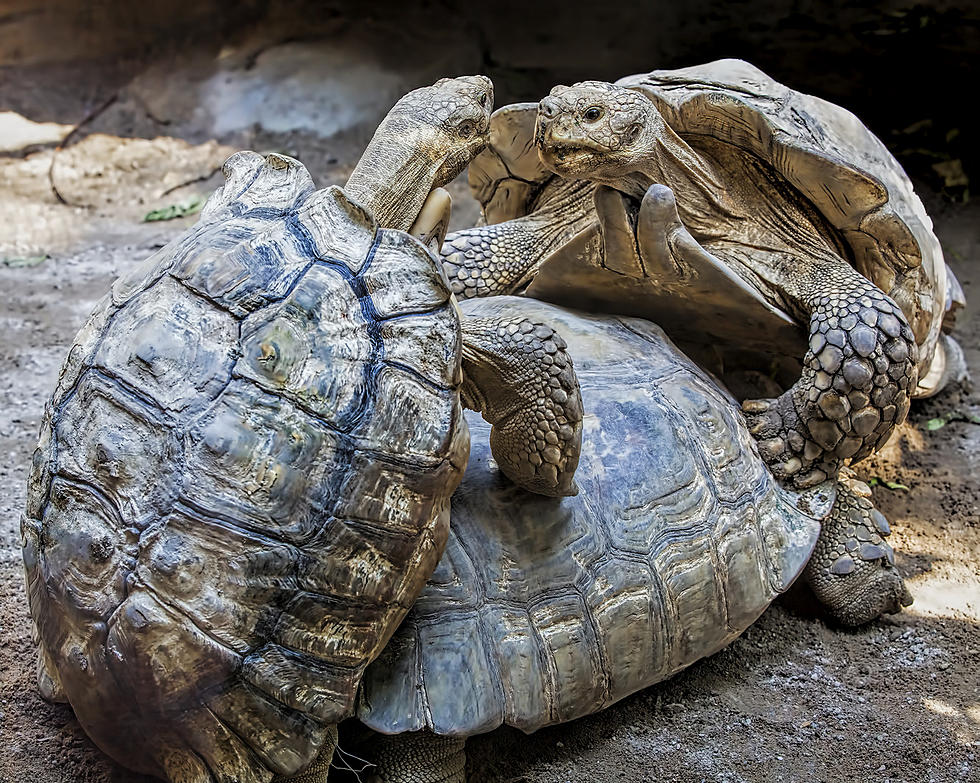 Michigan Man Walks Out of Pet Store with Tortoises in His Pants
kjorgen
Hey, is that a Tortoise in your pants or are you just happy to be stealing?
Last Sunday evening two baby Sulcata Tortoises made a quick get away, in the back pockets of thief.  This happed around 6:15 P.M. on August 15th at Lou's Pet Shop in Grosse Pointe Woods, Michigan.
Lou's Pet Shop reached out to the public asking for help finding these adorable hard shell reptiles with a Facebook post showing a picture of the suspect from their security cameras.  Within 12 hours they got their babies back,
Thanks to the swift work of our Grosse Pointe Woods detectives 🕵️‍♀️ and some tips from our FB followers! We received so many tips in the past 12 hours and are so thankful how quickly the community came together for these little guys!
The security footage from Lou's Pet Shop showed two suspects.  The male suspect allegedly placed a baby turtle in each of his back pockets and then he walked out of the pet show with the female suspect.
The owner of Lou's Pet Shop, Donnie Cook, told Grosse Pointe News that they quickly got the two baby tortoises back and they looked healthy and well taken care of.  Everybody knows that turtles love pizza.  #TurtlePower
There is no word from law enforcement on the identity of the suspects or if charges will be filed.
Get more adorable animal tales by clicking the button below.
9 Animals That Are, Surprisingly, Legal to Own in Michigan
SEE MORE: Animals That Are on Michigan's Endangered Species List