Metallica's Orion Music + More Festival Taking a Year Off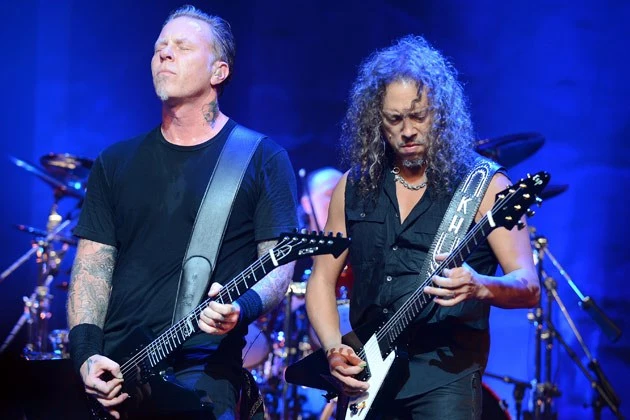 Metallica had a lot going on in 2013, and they'll be just as busy in 2014 — so busy, in fact, that it looks like they'll have to hit the pause button on their Orion Music + More festival.
The update comes from the Detroit News, where a spokesperson for Orion promoters C3 Presents confirmed that the festival would be taking at least a year off, although it "may return in 2015." If and when it does come back, it's unclear whether Orion will take place in Belle Isle, the Detroit park where it was held in 2013.
As the Detroit News report goes on to note, Orion's 2013 edition drew solid crowds — attendance was estimated at 20,000 people per day — so the support was clearly there. According to C3, it's just scheduling that's keeping Metallica from reviving the festival in 2014; the band has a packed concert itinerary lined up, including a series of European dates that will keep them out of the country during June and July. While overseas, they'll co-headline next year's Sonisphere festival with Iron Maiden.
It's disappointing news for the city of Detroit, which stood to see significant annual revenue from Orion; the festival paid $100,000 for the use of Belle Isle this year, with another $100,000 already negotiated for 2014 and $250,000 for 2015. But whenever the guys in the band decide to resume Orion, Detroit seems like a prime contender. "We would like to not be the fugitive festival that has to set up camp every year in a new environment," Lars Ulrich told the Detroit News earlier this year. "So ultimately, the goal is to find a spot and park ourselves there and see if it's possible to become part of the A-list group of festivals. If Chicago is Lollapalooza and San Francisco is Outside Lands, maybe there was a shot of doing the same thing with Orion in Detroit."