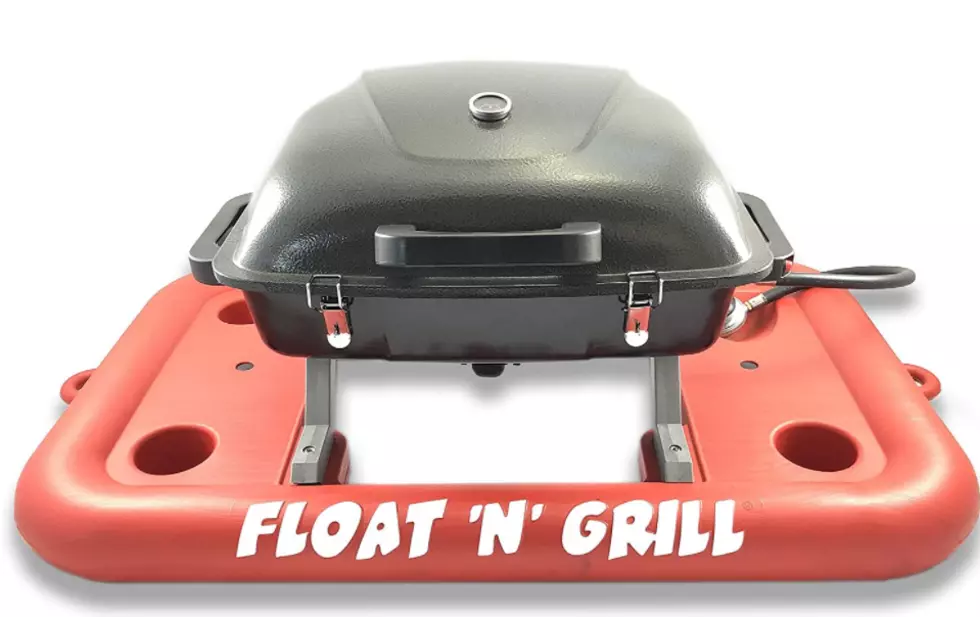 Float 'N' Grill Is This Summers Hottest Accessory
Float 'N' Grill via Amazon
Do you love the water and grilling? Doesn't it suck when you have to get out of the water to fire up the grill? Good news, that will no longer be a problem. This summer you can grill and chill in the water at the same time.
Amazon is selling a made in the USA portable floating propane grill called the Float 'N' Grill. According to the product description, this free floating grill is perfect for the sandbar, floating down a river, or when you are out fishing. I don't know if you would want to fire it up in your pool, but I suppose you could.
I live on a lake and I am tempted to get one just to see my neighbors faces when I am standing in the water grilling hot dogs and hamburgers. So much for sweating in front of the grill all summer long, I will be cool as as a cucumber grilling in/on the water.
A Float 'N' Grill will run you $229.00 and is available in blue or red. Additional information on the grill is as follows,
Manufactured in the USA with materials rated for high temperatures - Designed to be flip resistant and safe to use

The grill detaches for easy cleaning and storage

Engineered with materials that resist rust and fading

3 built in cup holders, specially designed removable grease trap

2 tow hooks to tie it down or tow it along
Sounds cool AF. Let me know if you get a Float 'N' Grill. Here is to a fun summer of grilling on the water. What a time to be alive.
CHECK THESE OUT: Inflatable Kiddie Pools For Adults