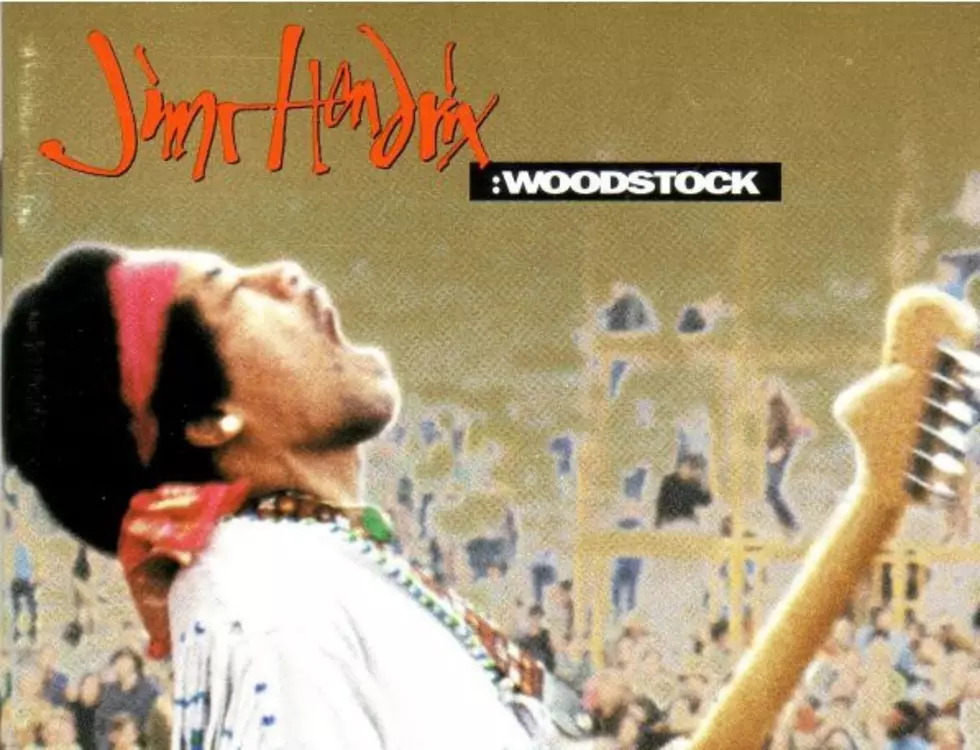 Hendrix Closes Woodstock With 'Star Spangled Banner' [VIDEO]
Polydor ‎records
By the time Jimi Hendrix took the stage at Woodstock, the crowd which once numbered 500,000 had dwindled to fewer than 200,000. He insisted on closing out the show which wound up being 9:00 AM on the morning of Monday, August 18, 1969.
The Star Spangled Banner was part of a medley lasting over half an hour. The medley also included Voodoo Child, Purple Haze and an unaccompanied improvisation lasting nearly five minutes. Hendrix performed the national anthem as a solo in the midst of this medley. 
The Star Spangled Banner
 became one of the most iconic performances of his career and a performance that defined the sixties.
Jimi Hendrix Setlist at Woodstock:
Message of Love
Hear My Train a Comin'
Spanish Castle Magic
Red House
Lover Man
Foxy Lady
Beginnings
Izabella
Gypsy Woman / Aware of Love
Fire
Voodoo Child (Slight Return)
Stepping Stone
The Star-Spangled Banner
Purple Haze
Woodstock Improvisation
Villanova Junction
Encore:
Hey Joe