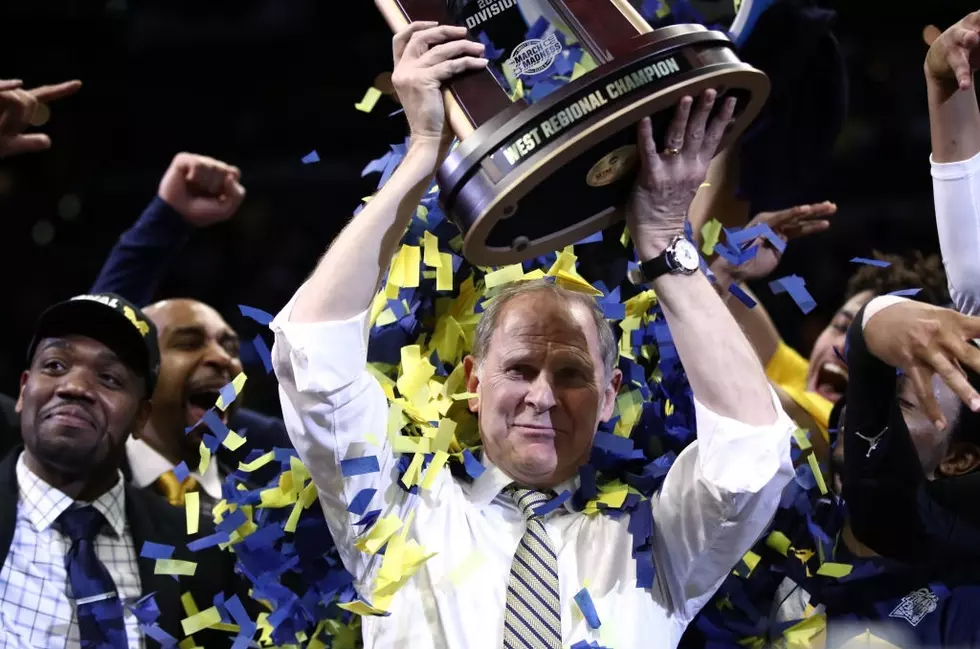 Michigan Makes it to The Final Four [VIDEO]
Ezra Shaw/Getty Images
The University of Michigan Wolverines men's basketball team is getting ready take a trip to San Antonio and the Final Four. The U of M earned the berth with a close win over Florida State 58-54 on Saturday night in the West Region final in Los Angles.The Wolverines captured a 13th consecutive victory playing some tough defense against the Seminoles. Michigan's offense was lead by Charles Matthews who scored 17 points and Moe Wagner added 12 points.
It's been five years since Michigan's last appearance in Final Four when they lost to 82-76 to Louisville in the national championship game. This time around the No. 3 University of Michigan will be facing the Cinderella team No. 11 Loyola of Chicago. The Ramblers earned their ticket by beating the Kansas State Wildcats 78-62. With a victory this Saturday night the Wolverines will take on the winner of the Villanova vs Kansas match up.
Take a look at the game highlights from the Michigan Wolverines win over the Florida State Seminoles.