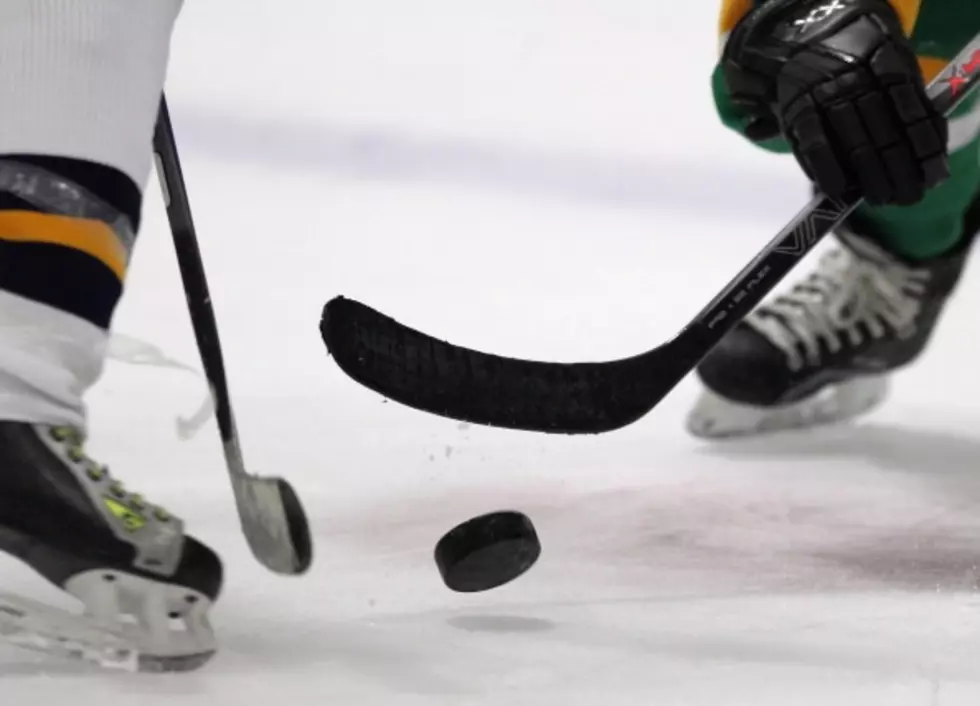 Mid-Michigan HS Hockey Alumni Tournament This Weekend
Bruce Bennett/Getty Images
The 8th Annual Mid-Michigan High School Hockey Alumni Tournament will take place Friday April 27 through Sunday April 29 at the Polar Palace Arena in Lapeer and the Crystal Fieldhouse Ice Arena in Burton.
The tournament will feature 36 teams representing 18 schools from Lapeer and Genesee Counties. Teams are comprised of players in three age brackets: 18 and over, 30 and over and 40 and over. Over 350 former high school hockey players, some former all-conference and all-state players and some traveling to play in the tournament from across the country, will be playing for the pride of their alma maters in an intense yet entertaining competition with an endearing homecoming atmosphere according to the High School Hockey Alumni.
The tournament also serves as an important fundraiser for the Flint Old Newsboys at which donations of cash or a child's hooded sweatshirt or backpack will be accepted. Proceeds from the team entry fees also contribute to the Michigan Youth Hockey Scholarship fund which funds youth hockey associations in both Genesee and Lapeer Counties.The tournament has raised well over $20,000 for the its charities and was also a key sponsor of the 2018 Flint Inner City Youth Hockey Program which gave children residing within the City of Flint an opportunity to learn the sport for free.
The Polar Palace Arena is located at 3301 Davison Road in Lapeer. The Crystal Fieldhouse Ice Arena is located at 5371 Daly Farms Drive in Burton.