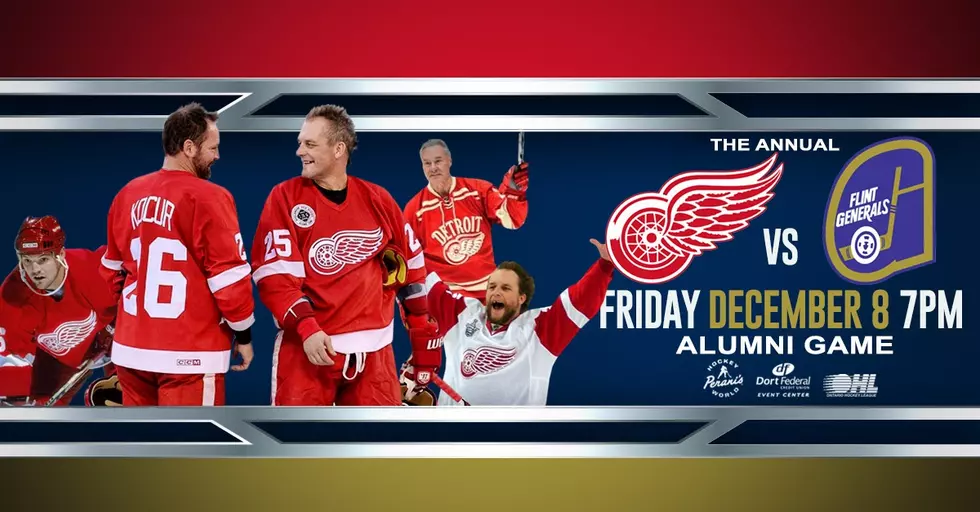 Red Wings And Generals Ready To Hit The Ice
flintfirebirds.com
Join the alumni of the Flint Generals as they take on the Detroit Red Wings alumni Friday night at the Dort Federal Event Center.
Darren McCarty, Mickey Redmond and Joe Kocur will lead the Red Wings squad and Lorne Knauft, Jim Duhart and Stephane Brochu are some of Generals that will be playing.
Game time is 7 pm.
Tickets start at $12 dollars and can be purchased at the Dort Federal Box Office or tickemaster.com.