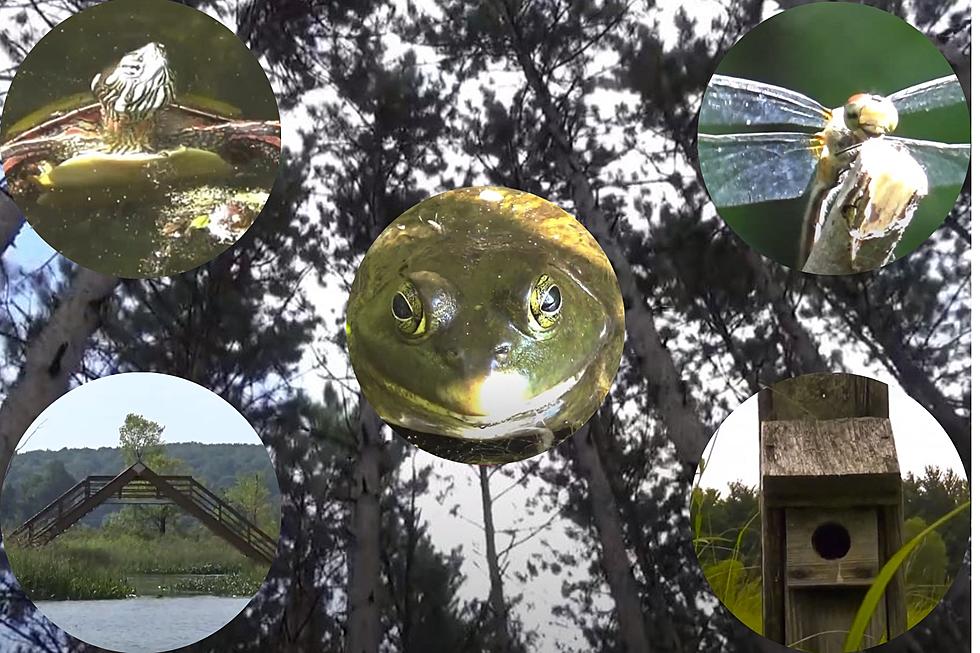 How You Can Support Local Mid-Michigan Nature Center with Rummage Sale
Credit: Jeremy Miller via YouTube/Canva
The odds are, anyone who has been to the Lapeer County or mid-Michigan area for any amount of time has either heard of, been to, or even helped support the Seven Ponds Nature Center in Dryden, Michigan. Around for more than 50 years, this place has become a local institution in the community.
About Seven Ponds Nature Center
Before the education of preserving natural habitats for local plants and animals became the goal, there was a vision. So, here is a brief history lesson on how Seven Ponds Nature Center came to be what it is today.
Seven Ponds Nature Center was established in 1967 by a Michigan couple who saw the vision of what the 350-acre property could, and eventually would, become. But this vision was not free. In the beginning, the couple used their own money. But as word got out about their mission, funding began to roll in from the community.
Initial Goal of Seven Ponds Nature Center
The mission was fairly simple. To keep Seven Ponds a natural environment so it could serve as a resource for educational purposes, and as a natural habitat for animals and plants native to the area, untouched and undisturbed by human activities.
Had the founders not had this vision, Seven Ponds could have easily become a state park or recreation area, which just wouldn't have been as special as what it is today. If the state would have purchased the property, the odds are people would be riding bikes and walking their dogs throughout the preserve. And that was never the vision.
How Can You Help Seven Ponds Nature Center
Seven Ponds Nature Center is a 501(c)(3) non-profit organization dedicated to environmental education. Fundraisers and other events at the preserve are what keep the park alive.
If you are reading this before June 17th, 2023, you can support Seven Ponds with their Stingers Annual Rummage Sale! Open to the public June 15th, 16th, & 17th from 9:00 a.m. - 4:00 p.m. each day. Offering clothing, home decor, kitchen ware, tools, toys, shoes, books, yard equipment, and much more.
The best part, items are not priced. Everything is available by donation, so, you name the price! But, while doing so, please keep in mind that proceeds from this sale directly impact the programs and services of non-profit Seven Ponds Nature Center, so please be as generous as you can.
After 50 years, the community depends on this place, and the wildlife does, too. I am personally proud to say that, not only did I go on multiple field trips to Seven Ponds Nature Center throughout grade school but, my children and grandchildren have, too.
If you are reading this after June 17th, 2023, but would still like to help, please click here or many ways to contribute to a great local cause.
Hiking Trail In Fenton, MI - Dauner Martin Nature Sanctuary
A Nature Lover's Dream, This Huge Kalamazoo Property is Selling for $1.8 Million
Hiking trails, lakefront property, multiple barns, and more make up this Kalamazoo property currently on the market for nearly two million dollars.