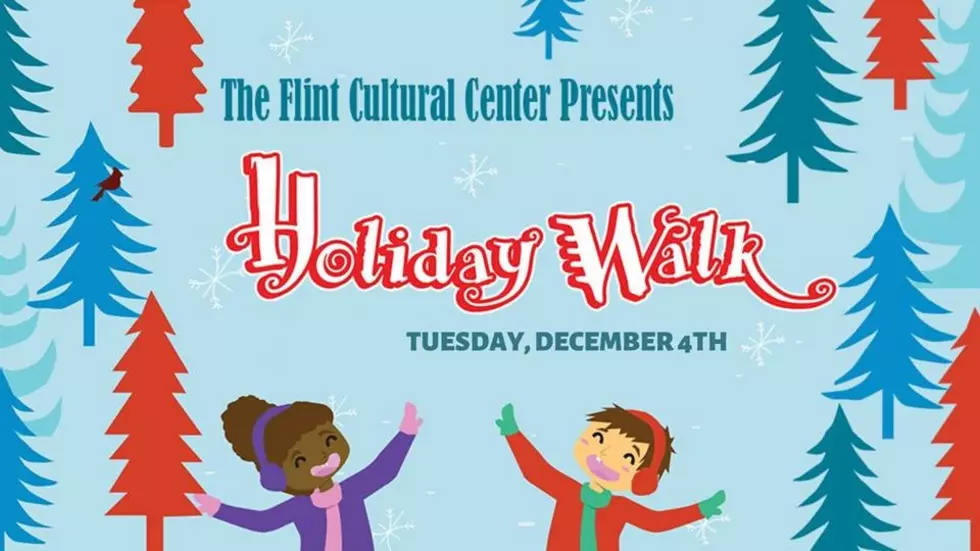 facebook.com/FlintCulturalCenter
Come and join in all the fun with the Holiday Walk at Flint's Cultural Center. This is a free event, but to get into the true spirit of Christmas please bring non-perishable food, clothing or personal care items to be donated to the Food Bank of Eastern Michigan.
The celebration gets underway tomorrow Tuesday (12/4) at 5 p.m. and goes until 8 p.m. First on the schedule is the Tree Lighting at 5:15 p.m.
At Applewood from 5:30 until 8:00...Ice carving demonstration, seasonal lighting display, hot cider with cookies and carolers.
Stop by the Flint Public Library from 5:30–7:30 p.m. for children's craft make a "Candy Cane Bead Ornament" with refreshments served.
The Ringspiration Bell Choir will be performing through out the event.
The Flint Institute of Arts will give you the chance to meet PBS star Arthur, visit the galleries, make and take a holiday craft. Festive music will be in the lobby & Bray Gallery. View a holiday film in the FIA Theater.
Flint Institute of Music from 5:30–8:00 p.m. presents musical performances.
Take your own photos in the giant Nutcracker rocking chair.
"The Polar Express" Capitol Theatre Organ presentation from 6:45–7:00 p.m.
A community carol sing along with the Flint Repertory Theatre.
Cosmic Christmas: The Light Show at Longway Planetarium available by ticket only. Tickets available at 5:00 p.m. in the Kearsley St. Tent. 20% off purchases at Longway Planetarium Gift Shop.
For more information call  810-237-7333 or go to flintculturalcenter.com/holidaywalk