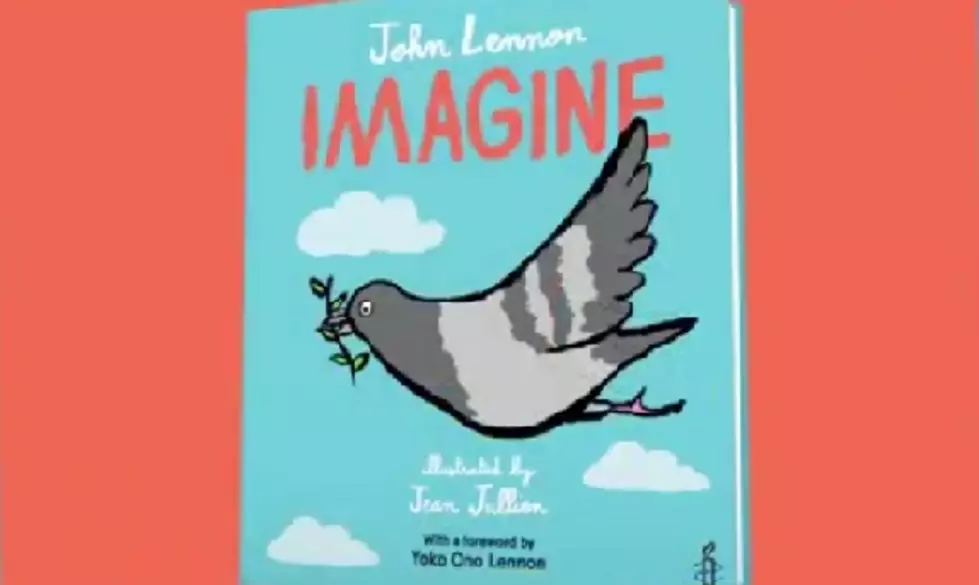 John Lennon's Imagine Is Now A Children's Book [VIDEO]
Houghton Miffin Harcut publisher
A new children's book is on the way using John Lennon's song Imagine as it's theme.
According the publisher Houghton Miffin Harcut the poignant and timely picture book dares to imagine a world at peace.
The story is about a pigeon that fly's around the world spreading the word about tolerance. The book will be available on September 21st and is published in partnership with Amnesty International.