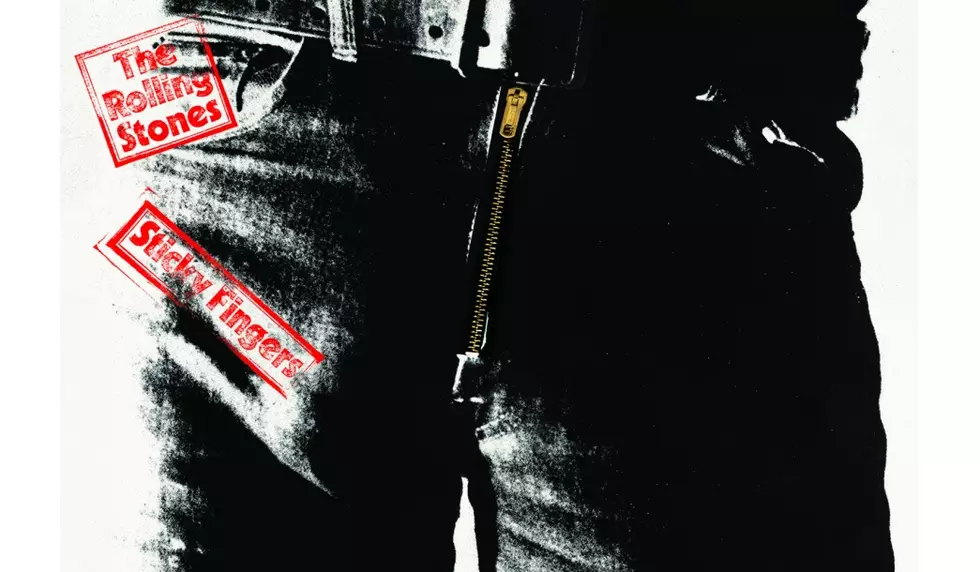 'Sticky Fingers' Hits The Number One Spot
Rolling Stones records
It was this week in 1971 a record considered one of the very best rock and roll albums ever made hit the number one spot on the charts in the U.S. The Rolling Stones 'Sticky Fingers' would maintain the position for a solid month and at last count has sold over 3 million copies. 'Sticky Fingers,' with album cover artwork conceived by Andy Warhol, achieved triple platinum certification with songs like the chart-topping 'Brown Sugar,' the country ballad 'Dead Flowers,' 'Wild Horses,' 'Can't You Hear Me Knocking' and 'Moonlght Mile.'
It was the first Stones album not to feature any contributions from Brian Jones, first on which Mick Jagger is credited with playing guitar and features the first usage of the 'tongue & lips' logo of Rolling Stones Records.
Sticky Fingers' Track Listing.
Mick and Keith wrote all the tracks except where noted.
 4. Can't You Hear Me Knocking
 5. You Gotta Move [Fred McDowell, Gary Davis]
 8. Sister Morphine [Mick Jagger, Keith Richards, Marianne Faithfull]